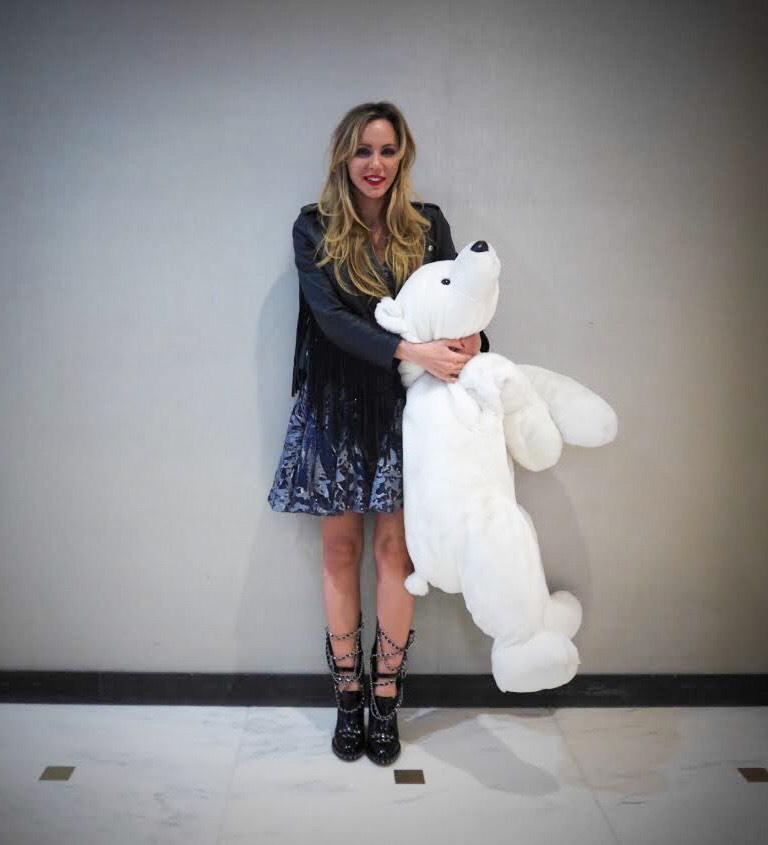 Whether you claim to love or hate the upcoming holiday, St. Valentine cometh, and we'll want to be prepared.While everyone will be reaching for romantic lace and sultry red, I've decided to go in a different direction. Lets face it, blending in has never been my style.
This season, like all, I felt myself gravitating towards everything leather! So, I grabbed my go-to Maje moto and styled it with a feminine Marchesa dress for the perfectly flirtatious – yet edgy – Valentine's Day look.
My dress felt unique for the occasion in an a-line chiffon silhouette from Georgina Chapman and Keren Craig's Winter Collection. The floral print, in a smoky grey and midnight blue, carries a subtle shimmer throughout – picking up the hardware of my Chanel boot just so.
The ethereal design of my frock felt light under the weight of bold leather — both boot and jacket. Not to mention, the multi chain Chanel boots are sure to grab anyone's attention.
Even more than my beloved Teddy Bear by Dior – I think somebody loves me!
Valentine's Day mission accomplished 🙂
What are you wearing for the evening? Let me know in the comments below, and Happy Valentine's Day to you and yours!
XOXO LenLenStyle