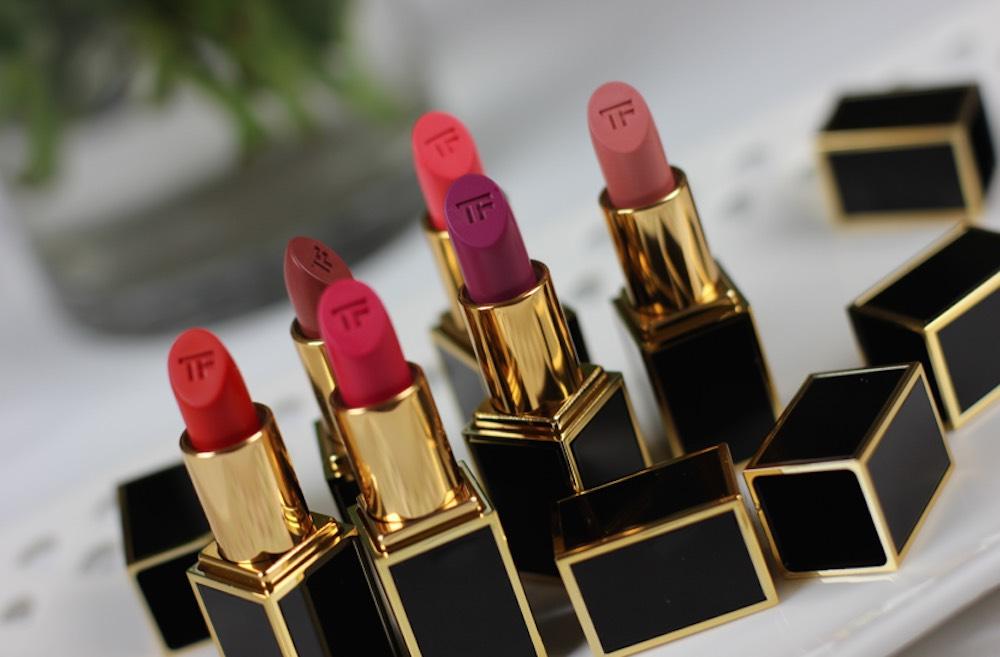 What is it about Drake that makes lipstick so sale-able??!
I can't be sure but after launching back in December on Net-a-Porter, Tom Ford's Drake lipstick, immediately sold-out. And it just cannot be re-stocked fast enough! While the metallic berry shade is readily available in other brands such as NARS and Laura Mercier, fans will not settle for less — paying $80 to $200 on eBay for the full-size product originally retailing for $35.
Upon further reflection I realize, perhaps, it is not so much the Drake name but the Tom Ford brand that is so desirable? I mean, who better than the arbiter of sexy himself – responsible for single-handedly making classic fashion houses Gucci and YSL household names in the 90s – to get us all dolled-up on the sexiest day of the year? So, I popped over to the boutique on Madison to scout out these kissable lips.
After trying several shades – Tony 72, Alejandro 38, Rocco 53 – I settled on Luciano 39 for the big night. I must say, it is rather fun choosing lipsticks named after boys 😉 But, besides all the fun I was having, I was also impressed with the emollient-rich texture, vibrant color and luminous finish. And the mini tube is the perfect size for your evening clutch.
If you do not have a local shop head to Net-a-Porter to grab your very own shade. And if you cannot decide, like me, grab the set of 10 – you never know where a Valentine's Day date might take you 😉
XOXO LenLenStyle