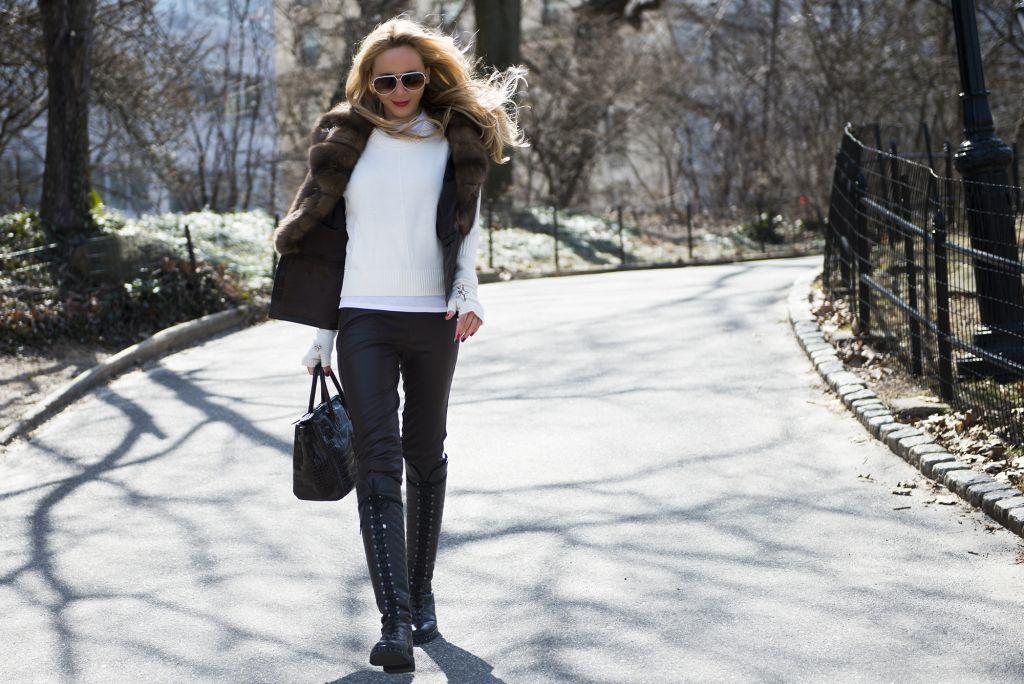 Many people are waiting for spring so they can start or re-start an outdoor walking exercise routine. But I actually enjoy getting out and walking for exercise during the colder months.
It's common to dress too warmly for outdoor activities. Layering is key. Start with three or four layers. Layering allows you to control your body temperature. Without the ability to shed layers, overheating and sweating will result in damp clothing and feeling chilled as the moisture next to your body cools down.
The first layer of clothing next to your body should be something thin and moisture wicking. Avoid wearing cotton or cotton blends, which tend to stay damp. For increased comfort and warmth, wear long underwear made of synthetic materials, such as polypropylene—it wicks moisture away from the body and is fast drying.
The next layer can be fleece, cotton or wool.
The outer layer could be a breathable rain jacket or a light down jacket. A heavy down jacket will cause you to overheat. If you walk near traffic, the brighter your jacket color, the better. You could also wear a reflective vest on top of everything.
Flannel-lined or fleece-lined denim jeans are a popular choice for winter walking. If it is particularly windy, breathable rain pants work well, too.
The sun is shining and after Paris fashion week I need a colors .
Remixing the brands…I do feel rather uneasy when I wear pieces of the same brand in one outfit (especially shirts and pants). However, that's not to say I wouldn't "synergize" a brand if the pieces work well together. First of all, let's clarify the lingo.  "Remixing" is basically another term for mixing-and-matching your clothes to use the same pieces to create a variety of different outfits . High and Low mix is my favorite way to dress. Mixing high end designers with affordable brands is a key to stay always fashion
here is a brands for my High and Low mix outfit
Uniqlo– legging, gloves
JBrand– Tshirt
REISS– sweater
Chanel-Boots, Broche