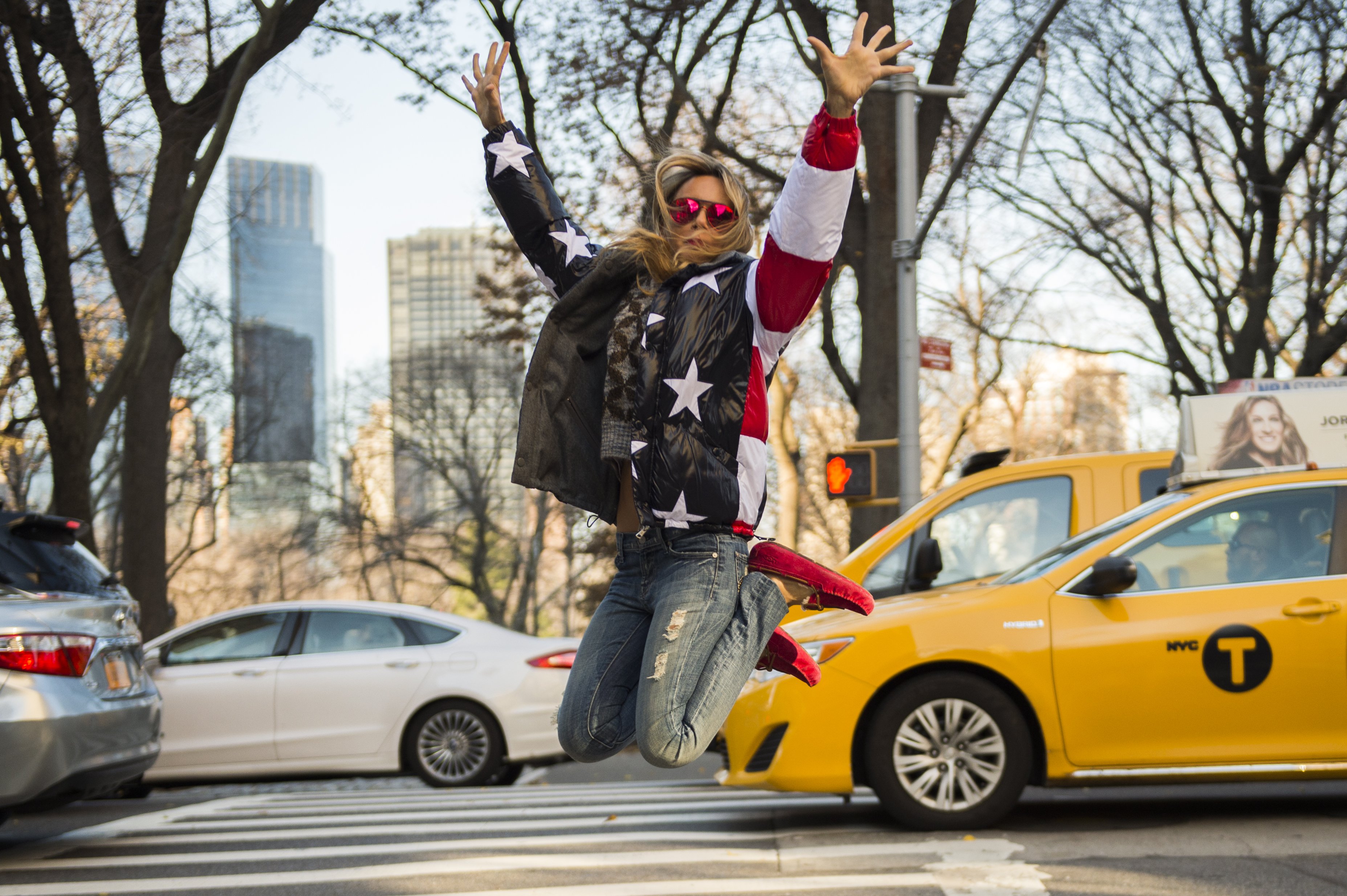 Winter is officially is full swing and having a winter coat that is both warm and fashionable can be a hard thing to find. During the opening of Moncler's flagship store in Manhattan I was able to get my hands on the limited edition Thom Browne capsule collection. With everything that has happened in the past few months it may be difficult to be patriotic, however Thom Browne's reinvention of stripes and stars is the perfect tribute to our nation and the omniscient understanding that things will get better.
Twenty-eight different versions of the same patriotic palette were used and embroidered on clothing ranging from scarves to hats to winter coats. I chose the mainly navy blue jacket with large white stars and stripped sleeves to be my winter jacket staple for this season. I love the boxy fit and duvet-like texture of the coat and it looks great with simple jeans and comfortable shoes. However, it is also the perfect coat for an athleisure aesthetic that has been seen everywhere from the streets to the runway this past year. Paired with leggings and a chucky sweater it is the perfect coat to upgrade your outfit from simple to fashion-forward.
Not only is this limited edition collection fashionable and practical, is also a way to do good! A portion of the profits from this collection benefit the New York based charity Robin Hood. Their single mission is to end poverty in New York and purchasing the new Moncler collection can help those in need. What better way to start of the year than finding a functional, stylish jacket while helping end poverty?
If you can get your hands on the few pieces left from the new collection I would recommend doing so! And make sure to instagram a picture so I can see how you wear your stars and stripes.
XOXO LenLenStyle