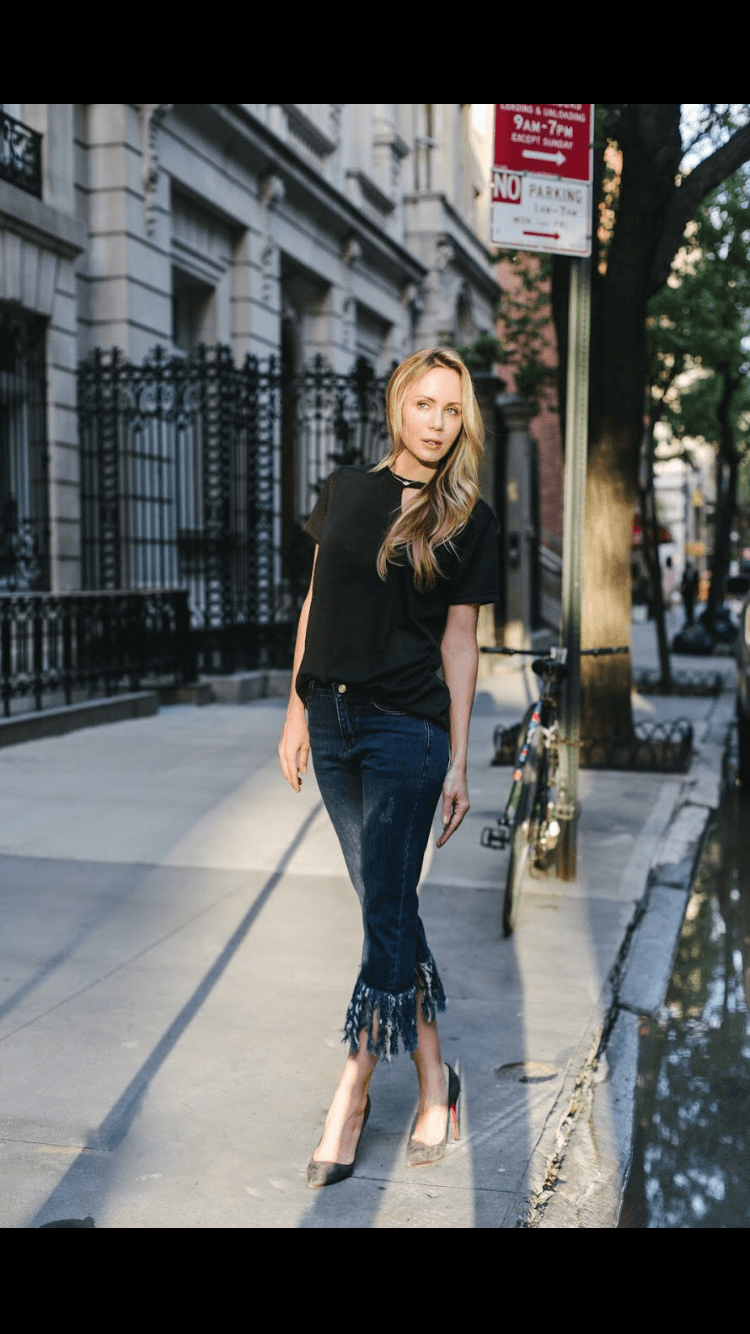 As fall is slowly approaching sometimes it's hard to pick what to wear. It's too cold for a sundress but too hot for skinny jeans and a sweater. After several seasons of trying to find the perfect transitional piece of clothing, I did. Culottes are the answer. For those who don't know, culottes are ankle length loose flare pants. They are the perfect piece for running around in the city during the day or going out with friends for a drink at night. They come in many different materials such as silk, cotton and wool; however, as of now my new go-to fabric is jean. I pair my jean culottes with a tight white t-shirt and low top sneakers, (I like to go with Golden Goose).
To change the outfit from day to night I swap the sneakers for red mules, and change the white shirt to a silk spaghetti-strap top. Culottes are the perfect piece of clothing for when you're looking to look cool and effortless without spending hours thinking of what to wear. Club Monaco has recently had a great selection of culottes, ranging from black and white thin-stripe to crimson wool. I also recently came across great navy Chloe wool culottes with sailor-style buttons on the front. These are great for when it gets cooler in the season (but still not cold).
For this intermediate period of time where green leaves are slowly falling off the trees but aren't yet turning yellow, culottes are the perfect solution to your fashion needs.
Thank you for reading me
XoXo LenLenStyle