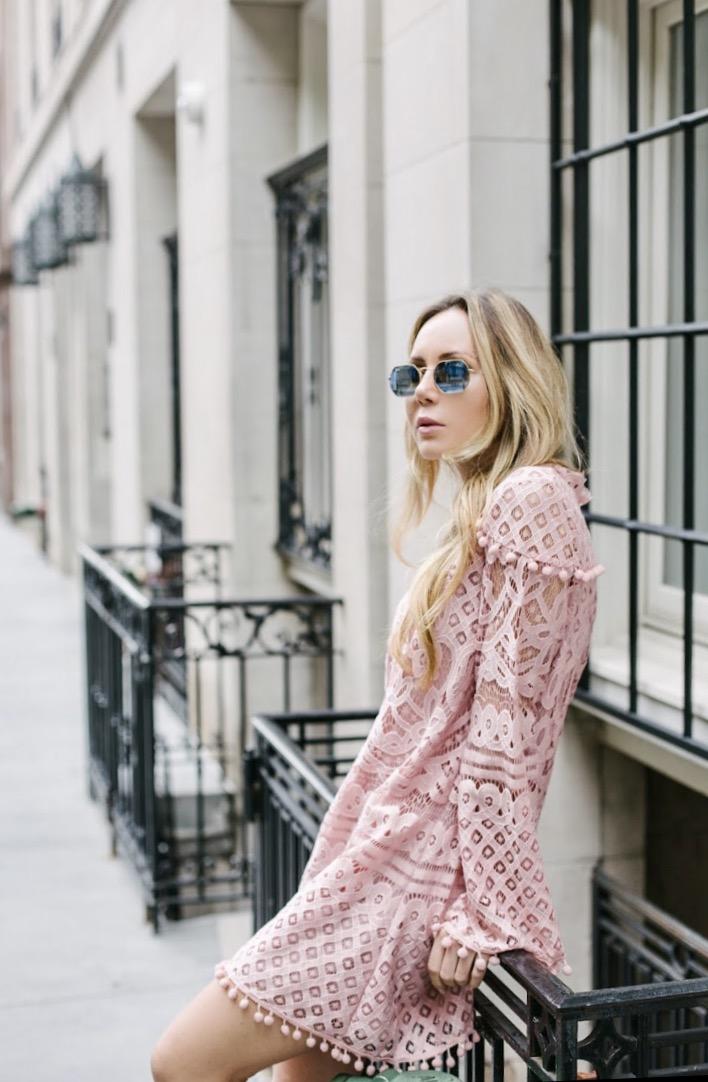 Fashion has been an important part of my life ever since I was a little girl. While everything around me was changing I could count on my style to represent exactly what I want it to. It has always been a dream of mine to create my own fashion line and to be able to put into fruition all the ideas that I have accumulated over the years. I am proud to say that my first collection is a direct representation of my style. It is both effortless and full of detail.
I wanted to kick off my first collection with a neutral pallet combined with bold designs. One of my favorite looks combines a black origami style skirt with a pink/beige tunic top tucked in. The top is slightly off the shoulder and perfectly balances the dark skirt, making it a great outfit for a summer night out. I recently wore it to a rooftop bar in Chelsea and was given several compliments about the lightness of the fabric and the intricacy of the design.
Although nude and light pink are hot colors for the season I had troubles finding both a mini dress and a floor length dress that could be dressed up or worn casually. So, I created my own vision of what I was longing for. The mini dress I designed has a geometric and flower under layer made of lace and is lined with small tassels on the rim. The blush shade makes it perfect for the day and is light enough for you to survive the hot New York City streets. The second dress is perfect for a dinner party where you don't want to be too casual but also don't want to upstage the host. It is a light pink silk gown with a high slit and a deep cut. It pairs beautifully with a pair of high-heeled strappy sandals and a thin long necklace and looks just as good with gladiator sandals and a jean jacket for a more casual look.
Lastly, how can a girl live without a perfect pair of slouchy jean shorts? These shorts look great with just a white t-shirt and sneakers. However, what keeps the look from being boring is the frayed hem and the white wash ripped sides. I tend to buy a pair of jean shorts every summer but these stand out in my closet and are sure to become a season favorite.
Hope you guys enjoyed that sneak peak and make sure to check in next week to see some more pieces and find out where to get the collection online! Whether you're more sporty or like to dress with a flare you'll be able to find the perfect piece to add to your summer wardrobe.
Check out daily my instagram to see the new outfits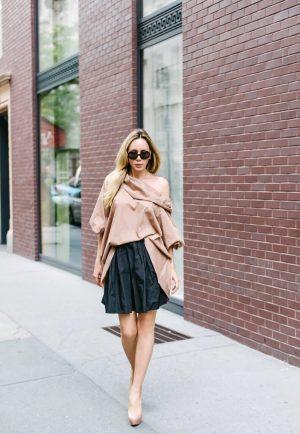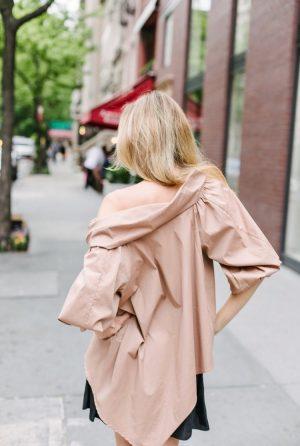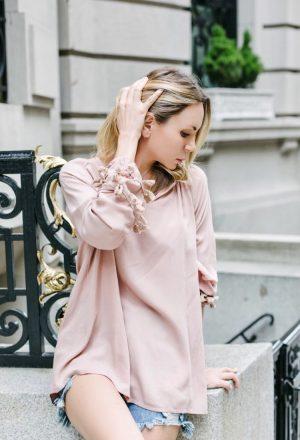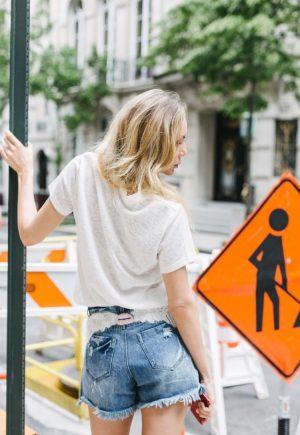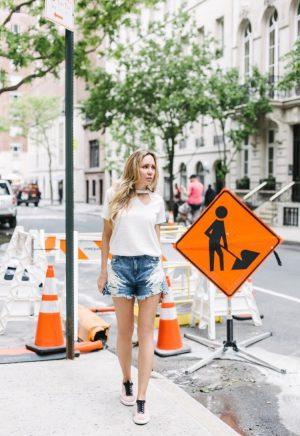 XOXO LenLen