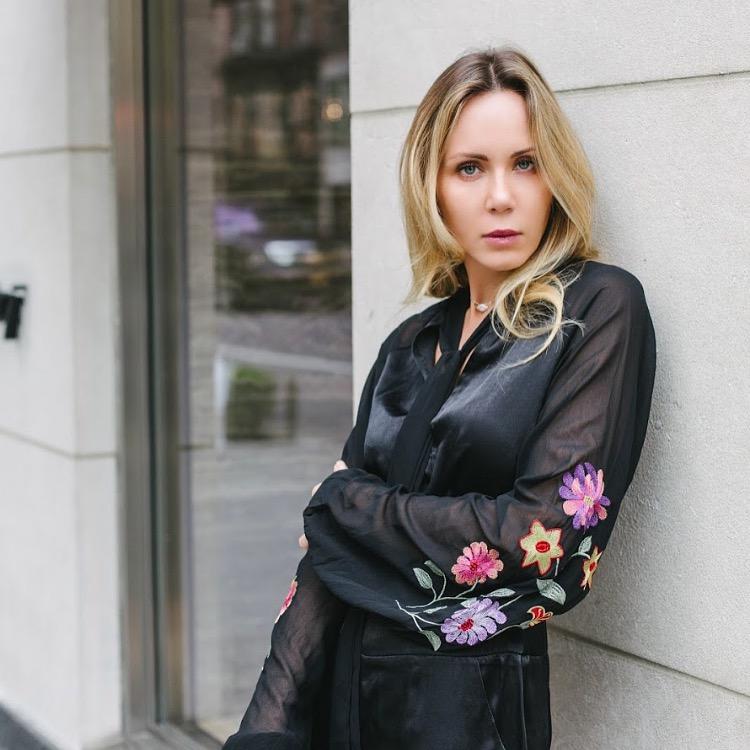 Fashion is an integral part of many women's lives while growing up. Although the world is ever changing, style is an outlet to represent ones reality and hopes for the future. Many women dream of creating their own fashion line, but being able to put ones ideas into fruition is harder than it seems. The LenLen Collection can be seen as an example of modern day style that is both effortless and full of detail.
The first collection encompasses a neutral pallet with bold designs. One of the looks in the collection combines a black origami style skirt with a pink/beige tunic top tucked in. The top is slightly off the shoulder and can be paired with a dark skirt, (as seen on the model). Similarly, several pieces in the collection juxtapose light colors with dark details. The clothes in the collection can be deemed versatile because the material is light yet sturdy.
The hot color of the season is light pink and several pieces of Elena's collection are a take on this very pallet. One of the pieces is a blush-shade mini dress with a geometric and flower under layer made of lace and is lined with small tassels on the rim. The material is a light cotton with embroidered detail. Another example of an on-trend dress is a light pink silk gown with a high slit and a deep-V-cut. This look is paired with a pair of high-heeled strappy sandals and a thin long necklace and is also shown with gladiator sandals and a jean jacket.
Much of the collection is a mix of silk and cotton with light spring colors and dark accents. However, the collection highlight ends with a pair of slouchy jean shorts. The jean shorts have a frayed hem and white wash ripped sides with dark navy stitching on both ends.
The LenLen Collection brings together European and American style to create clothes that can be worn daily. My notes "I wanted to create a line that can be both accessible and fashionable. The clothes in this collection encompass that very idea".
XoXo LenLenStyle