It was a particularly heartfelt and nostalgic moment from the Queen of Pop, something that's unusual for her shows. Among other things, Madonna is known for her intense and provocative world tours. They are usually filled with profanity-laced greetings rather than heart, and a focus on the present rather than the past. Even her greatest hits are reimagined when they are brought out. This is part of what has kept fans coming back to see her for 30 years. But the singer's new "Rebel Heart Tour" has a different feel.
The show, her second of two at the Garden, kicked off in classic Madonna style as she sang "Rebel Heart" from a descending cage surrounded by dancers dressed as medieval guards. She followed with a rendition of "Bitch I'm Madonna" and an electric guitar-driven "Burning Up," the first of a few reinventions of '80s classics throughout the night.
The show's obligatory blasphemous number was a mashup of "Rebel Heart's" "Holy Water" and the classic "Vogue," during which the provocateur and four dancers dressed as scantily-clad nuns performed with cross-shaped stripper poles before recreating "The Last Supper" on stage. It was a sight to behold, and one of the evening's most unforgettable moments.
As the night went on, however, Madonna began to focus less on jaw-dropping theatrics and more on simply having fun. The sheer joy was contagious throughout the arena, as she and the audience danced to a faithful rendition of "Deeper and Deeper" and a remixed "Like a Virgin," complete with a strip tease. The night was filled with audience interaction, making it more intimate than your average pop show. After thanking specific fans in the crowd for their support, she brought an unsuspecting fan on stage to dance with her during "Unapologetic Bitch."
But the show's most special moment came as she sang an acoustic version of "True Blue," a song she has not performed live since 1987's "Who's That Girl Tour" while the song's subject, Oscar-winning actor and ex-husband Sean Penn, watched from the front row. It was a sign that their tumultuous relationship has come full-circle on a good note, and a remarkably personal moment to witness in a theatrical arena show.
The "Rebel Heart Tour" proves that Madonna can thrill an arena crowd without the bells and whistles that make up her typical pop spectacle. She has never sounded better or looked more at ease on stage, giving fans yet another reason to keep coming back after a three-decade career with no sign of stopping soon.
Watching The "Rebel Heart Tour" gave me such a posive vibe and so much power and not to be afraid to age. She is just Amazing!!!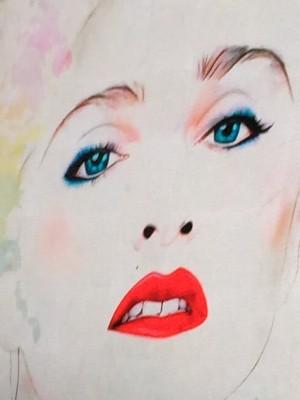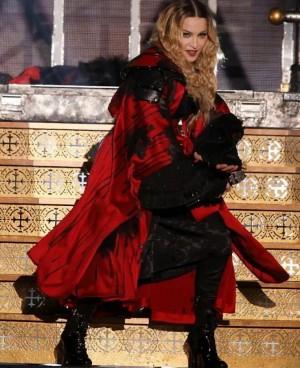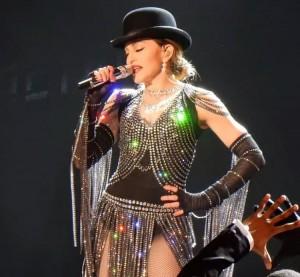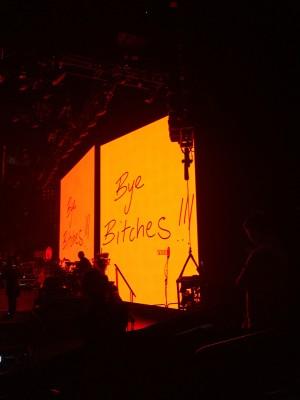 Stay Happy ))
xoxo LenLenStyle