I don't "dress to impress" i dress to depress i wanna look so good that people hate themselves;)
Autumn is a difficult seasons for some people as the days are getting shorter and cooler… But the weather is a state of mind as i always say to my friend ! Keep always smiling , look good, does not matter if you went just across the street to get the coffee …. you never know who you can meet and maybe after coffee you would continue with lunch … dinner … and dancing night !
Yes in New York all is possible so put your comfortable jeans, t- shirt , long light coat and heels on … YES!!! HEELS ON!!!
and Enjoy your day!!!
xoxo LenLenStyle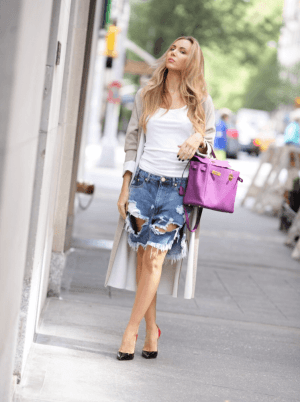 Makeup credit @theliquid_pill