LIFE IS BUSY, BUT WITH MARGY'S MONTE CARLO YOU CAN STILL ENJOY A LUMINOUS COMPLEXION IF YOU FOLLOW OUR FIVE-MINUTE GUIDE TO SKINCARE…
EXTRA-RICH-FIRMING-MASK-50ml1
We all lead busy lives juggling careers and home life so sometimes we just don't have the time to focus on our daily skincare regime.
I have spent more than 28 years studying the skin and developing our Swiss-made anti-ageing products for Margy's Monte Carlo so I know it's essential we look after our skin, whatever our age, if we want to retain our youthful glow through the decades.
However, this does not mean we have to spend hours on home facials so I have developed a five-minute skincare guide which you can easily follow every morning and evening.
For those in a hurry in the mornings (and who isn't?) the best way to start the day is with our Mild Action Skin Toner followed by the application of our hero product, Extra Rich Firming Mask which you can leave on for two minutes.
This should be followed by Margy's Performing Recovery Complex and Performing Moisturing Cream and finished off with our BB Glow Hyaluron Cream (SPF 30) and BB Hyaluron Eye Cream (SPF 15).
After a long day you may feel too tired to remove your make-up and apply cream but research shows new skin cells grow faster while you sleep so a good evening routine should be top priority. At night, the aim is to repair damage from the day's pollution, sun stress as well as hydrate.
If you follow my five-minute routine your skin will thank you for it in the morning.
Start with a good cleansing using our Basic Milk Cleanser to ensure you remove all make-up and build-up from the day. Follow this with Mild Action Skin Toner as this prepares the skin for moisturising creams.
Then apply our Performing Recovery Complex, which boosts the skin's natural hydration essential as you sleep, along with T-Zone Corrector Serum.
Finally, make the most of this period of calm and cover your face with Extremely Nutritive Cream which reduces the visible signs of ageing by giving the skins elasticity suppleness and silkiness.
You are now ready to face the day…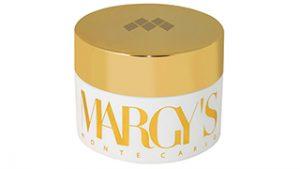 The Gold Mask is my favorite, the Treatment aims at slowing down collagen depletion and the breakdown of elastin. Gold conducts ions which stimulate cellular growth of the basal layer, regenerating firm skin cells and providing a tightening effect.
The Mask transmits "signals", special, medium and modulated. The signals automatically combine themselves depending on the desired effect.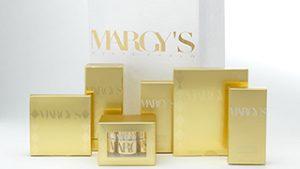 XoXo LenLenStyel