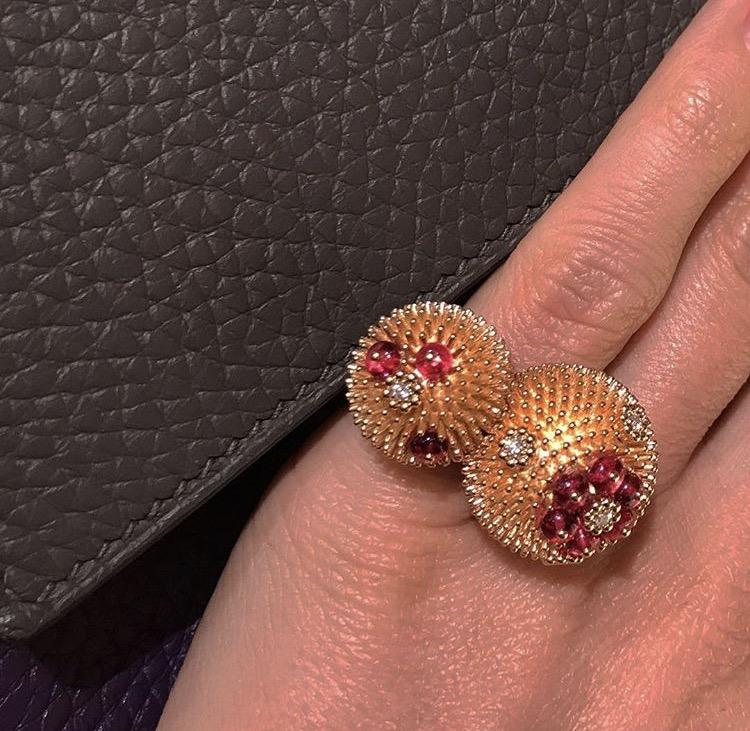 One of the reasons why I love New York is because style and culture is accessible at all times. As I said before, I'm a huge fan of rooftops in the summer because you get to have a bird's eye view of the hustle and bustle that is New York. You not only get to cool down but you also get to see New York from a different perspective, while usually sipping on a cold drink.
New York City is special because there are so many things you can do without spending a dime. As I was walking down the streets of 5th avenue I remembered reading that the Cartier flagship store had an open rooftop from the middle of June through the 29th. I popped in and went up to the sixth floor to see a group of young people sipping bellinis while the new Cactus de Cartier designs were being displayed. I had read about the event while flipping through the pages of a magazine and I'm so happy that I ended up stopping by. I ended up being there for a little less than an hour but I got to see beautiful pieces of jewelry while mingling with a group of people that were both interested in the décor and design of the new collection as well as how it was presented. And as I was walking out of the golden doors of the Madison Ave store I took mental notes for future presents 😉
After living here for years I call New York my home and remind myself everyday to not take for granted what this city has to offer. Tom Wolfe once said, "One belongs to New York instantly, one belongs to it as much in five minutes as in five years". I would recommend to take advantage of all the events, exhibitions and happenings in the greatest city in the world.
XOXO LenLenStyle