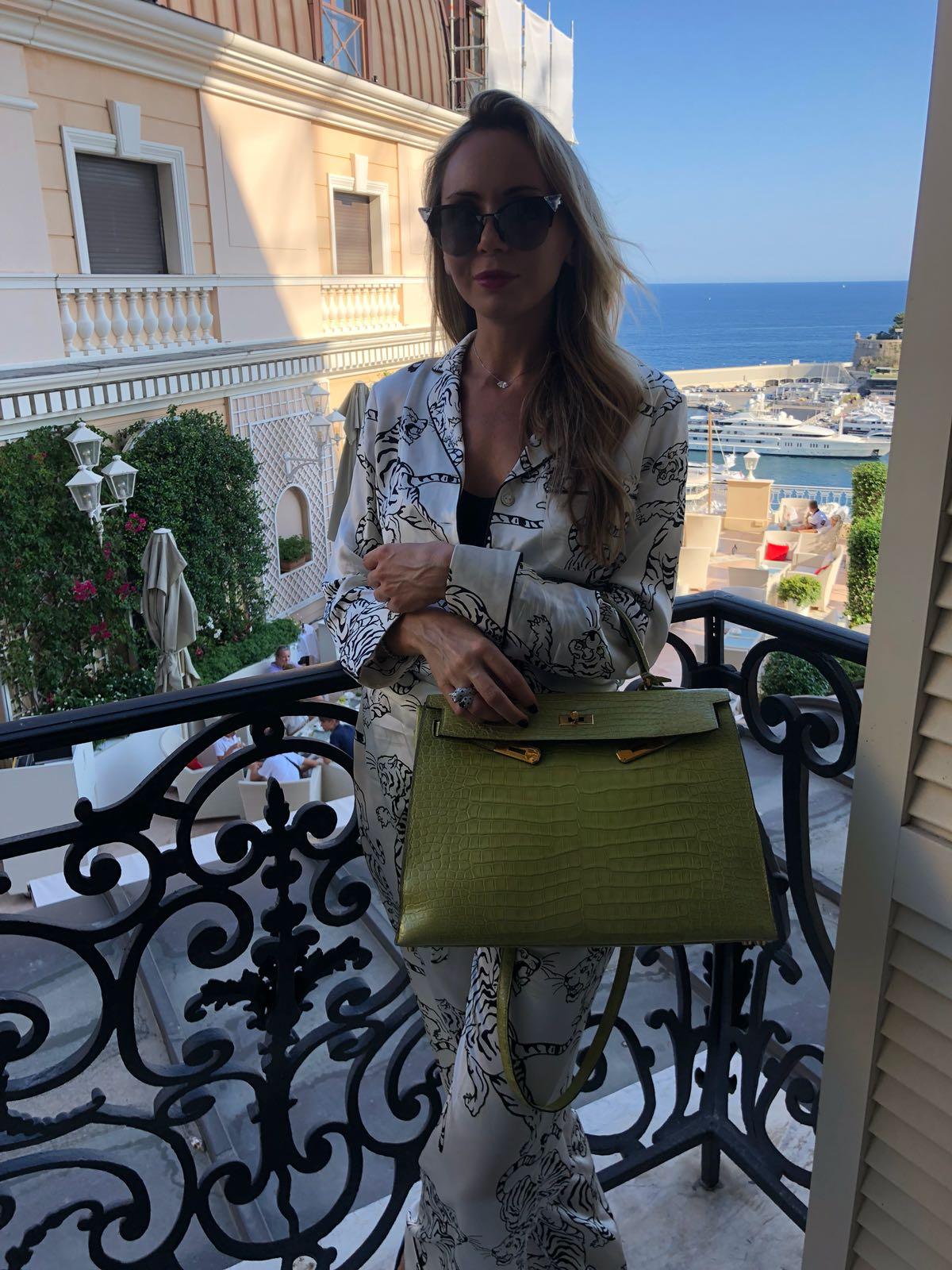 Dear Readers,
During my regular flight to the one of the Fashion Capitals and the most famous city in the world, I was thinking about what is fashion? Based on the dictionary it is a popular trend, especially in clothing, styles of dresses and/or ornaments as well as it can be manners of behavior. However, how does the trend forms, based on what? I assume that fashion is the magic – the process of conversion of the mental state into physical things. From my point of view, a set of accumulated ideas and peoples' believes are materialized in cloth and are reflected in our everyday's life. For instance, the main trend of the XXIst century is comfort and practicality. In comparison to previous times, no health sacrifices are required anymore like high hills and tide corsets. So, fashion has evolved from something desired and superficial to meaningful and individual. For me, fashion is an expression of myself, the possibility to represent my unique personality, characteristics, and features.
Nowadays, there are 5 main Fashion Cities in the world. They are – legendary and magnificent Paris, elegant and sophisticated Milan, cosmopolitan and cool New York, traditional and passionate Tokyo and diverse and creative London! Those cities can be compared to chakras of the human body – main energy centers of the world's fashion. Here are the main manufactures, productions, shops, fashion weeks, performances and events are organized and held. In addition, main design, future trends, and tendencies are born here for the high-fashion custom-fitted and mass clothing industry. This is the desired home for main fashion houses, designers, exclusive and trend-setting fashions.
London, as a key component and global fashion influencer, the origin and beloved home for many "haute couture" – exclusive handmade custom fitted cloth houses and brands. As the capital of the United Kingdom, it is also among the worlds' leading global cities and is also known and often referred to as the cultural capital. It covers sectors like fashion, arts, education, professional services, entertainment, finance, commerce, media, research and development, entertainment, tourism, and transportation.
However, I want you to feel the vibes of London fashion and mode. This is the place where you can see the real thoughts of people and opinions reflected in the fashion. For example, London Fashion Week that will be held next week from the 14th -18th of September 2018 will be free from animal fur clothes and/or accessories. London Fashion Week (LFW) will be the first fur-free major and modern event. According to the British Fashion Council (BFC) that made a survey and none of the 80 designers are using furs. "Moving away from selling and wearing fur" is the representation of the cultural changes based on the ideas and choices of people, multi-brand stores, international brands – has been noticed and brought to life by designers. Mainly, it comes from the increasing anti-fur protesters and boycott of designers that use the controversial material.
Nevertheless, there are plenty of substitutes like eco-friendly faux furs available on the market today and there is no necessity to kill animals in order to look good. It was understandable it the ancient times when people needed to keep themselves warm in winter. However, due to economic and technological development, it is ridiculous to use real fur nowadays! Therefore, leading brands like Burberry are adopting the new policies of ending the use of fur including fox, raccoon, mink, rabbit and angora wool. Moreover, it is believed that "London Fashion Week is ditching fur and leading the way towards a #furfree future in fashion and that is highly supported by people around the world.
Reflection of cultural diversity, breakage of gender barriers and modern fashion trends are the features of London. You can find anything you are looking for here and it is definitely worth visiting next week or any time you can. I would strongly suggest adding one of the world's capitals of Fashion to your Travel list!
Useful Links & New vocabulary:
Fashion Capitals – 5 cities, which create the design and produce modern trends resulting in the influence of the worlds' fashion industry. They are Paris, Milan, London, New York, and Tokyo.
"Haute couture" – exclusive handmade custom fitted cloth, certain well-defined standards must be met. Couture translates literally from French as "dressmaking" but may also refer to fashion, sewing, or needlework and is also used as a common abbreviation of haute couture and refers to the same thing in spirit. Haute translates literally as "high". "Haute couture" garment is always made for an individual client, tailored specifically for the wearer's measurements and body stance. Considering the amount of time, money, and skill allotted to each completed piece, haute couture garments are also described as having no price tag: a budget is not relevant.
XoXoLenLenStyle
Thanks for reading me