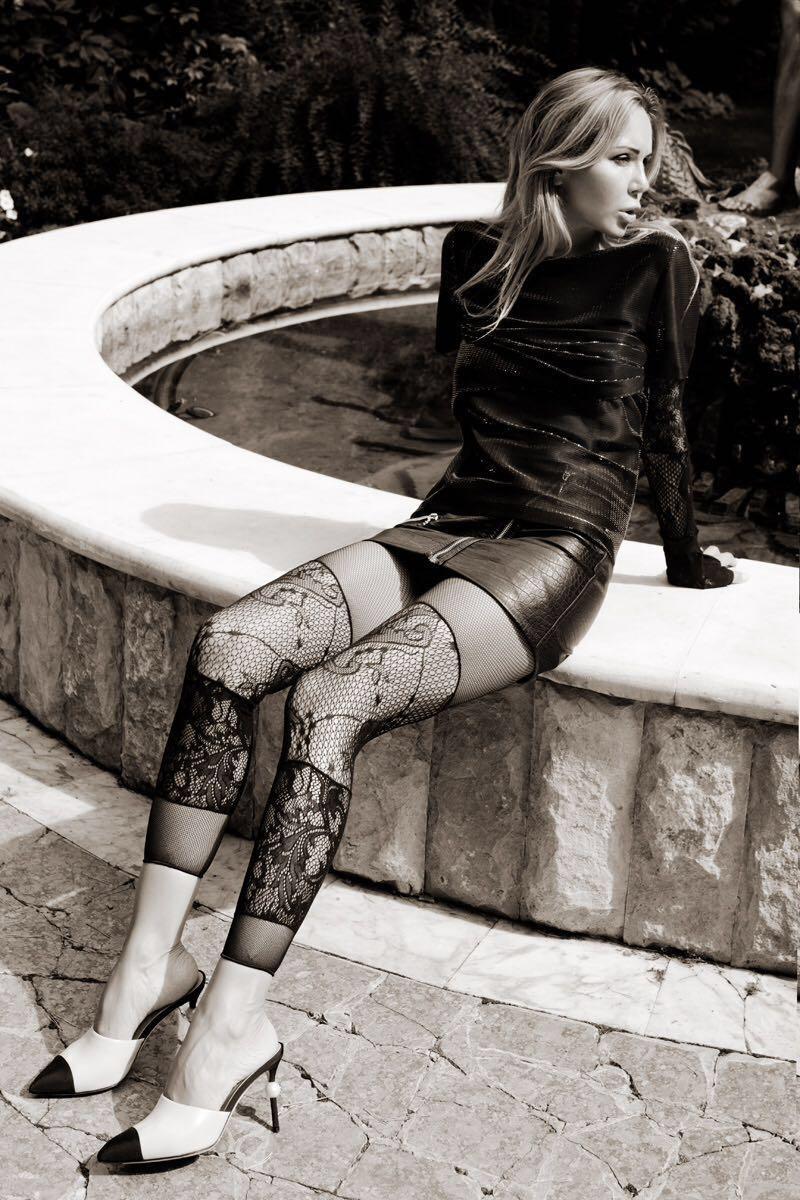 "In order to be irreplaceable one must always be different" –Coco Chanel
Because of the fast pace, ever-changing world we live in it may feel like we are not making a mark. However, one way to be noticed in the busy streets of New York is to pair two articles of clothing that others would not have thought to have worn together.
Black lace stockings are something that I wore growing up in Russia and it is an element in my closet that I still like to incorporate in my daily dressing. This season, Chanel re-designed the classic lace stockings by creating the Dentelle Lace Stocking: an intricate design of sheer and simple pattern on the top of the tights, and a detailed underlay of blooms begins below the knee. Although the contrast between the top part of the design and bottom may seem extreme, it works beautifully. Karl Lagerfeld, who is a chameleon of style, continues to create modern takes on classic pieces and every time he is able to redefine what beauty and high fashion is.
I choose to pair these stocking with a leather mini skirt and black box top. The finishing elements for my take on a classic look were my black and beige Chanel Clipper heels. The pearl heel perfectly balanced out the lace stockings, and the mule shape gave the look a contemporary edge. You know an element of clothing is surely great when you cannot wait to wear it again and again. On a different day, I choose to pair the black lace stockings and clipper heels with a ripped jean skirt and sheer top. This pairing dressed down the tights, while the previous outfit was more formal. The great thing about the Chanel fine stockings and Clipper heels is that they can be paired with almost anything and will highlight the rest of your outfit while not taking away from the beautiful workmanship of the design.
In a city of over eight million people there may be days where you feel like part of the heard. My advice is, make sure to stand out! And, fashion is just one of the ways to do so.
XoXo LenLenstyle