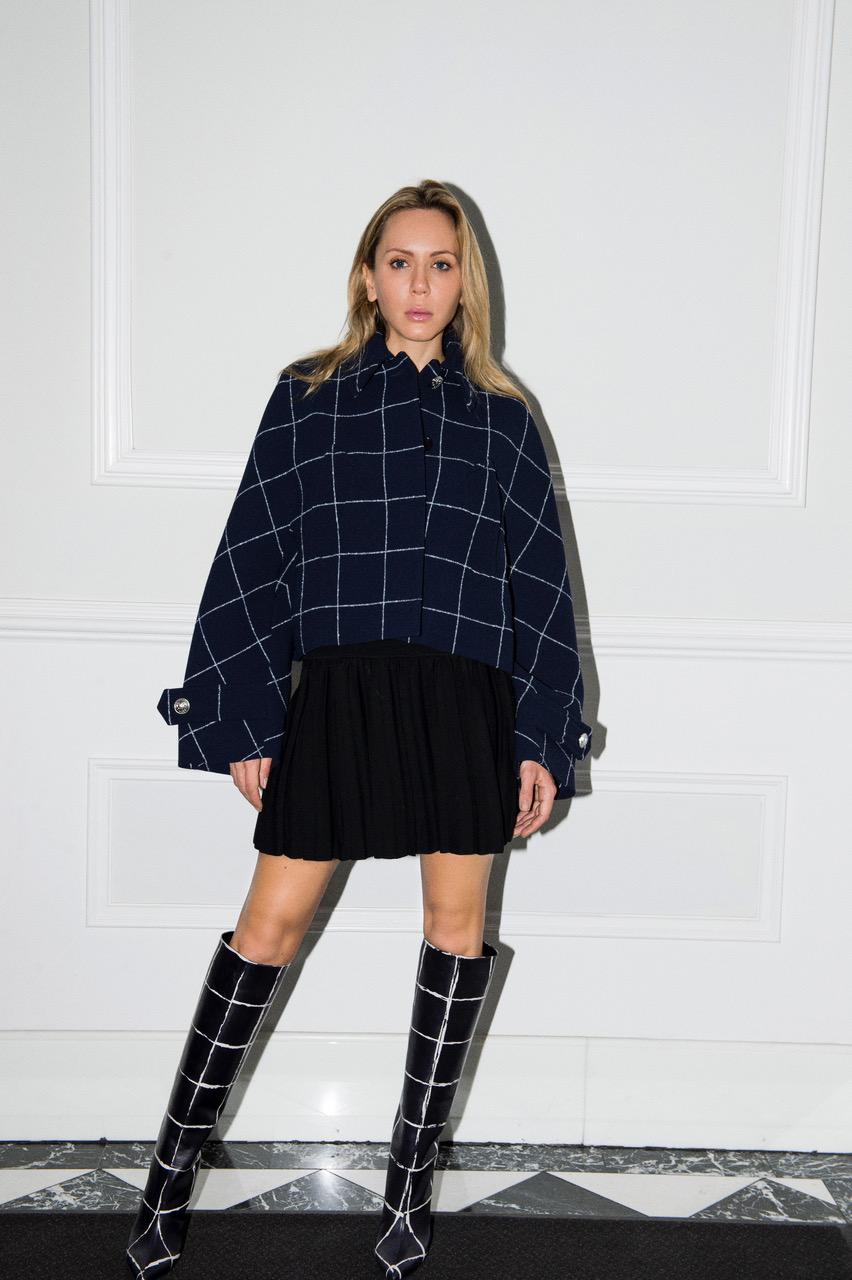 Whoever said that wearing pink and red on Valentine's Day is a must, clearly has not seen the latest looks to walk down the runway in the past few seasons. We live in a time where a color is not representative of sex, nor is what "sexy" looks like the same thing that it was ten years ago. I think that a sultry outfit is one that shows your true style and makes you feel good about yourself; and for Valentine's Day, the more you leave to the imagination the better.
This Valentine's Day inspired me to go for a look that embraces my feminine sexuality yet lets the clothing speak for itself.  The geometric print of the new Balenciaga collection has been one of my favorites this season. Its simplicity is juxtaposed with a perfectly unorthodox execution of lines and shapes. Now, don't get me wrong, checkers and stripes have been in style for decades, but the clear-cut lines and boxy fit of the pieces further emphasize the artistry of the design.
Because I'm a fan of mixing unconventional prints I decided to pair the oversized navy printed bubble button-down with similar Balenciaga black and silver checkered boots. The slinky black skirt broke up the prints and hit my hips in a way that highlighted the tailored cut of the design. Although I never like to put on too much makeup, for this look I didn't put on any at all. Sometimes a bare face is the perfect addition (or lack thereof) to an otherwise loud look.
Red and pink are beautiful colors that are usually synonymous with love and sexuality however I urge you to think outside the box for your next date night or holiday dinner. Loose fits and dark colors are the new version of skin-baring bright dresses.
XOXO LenLenStyle