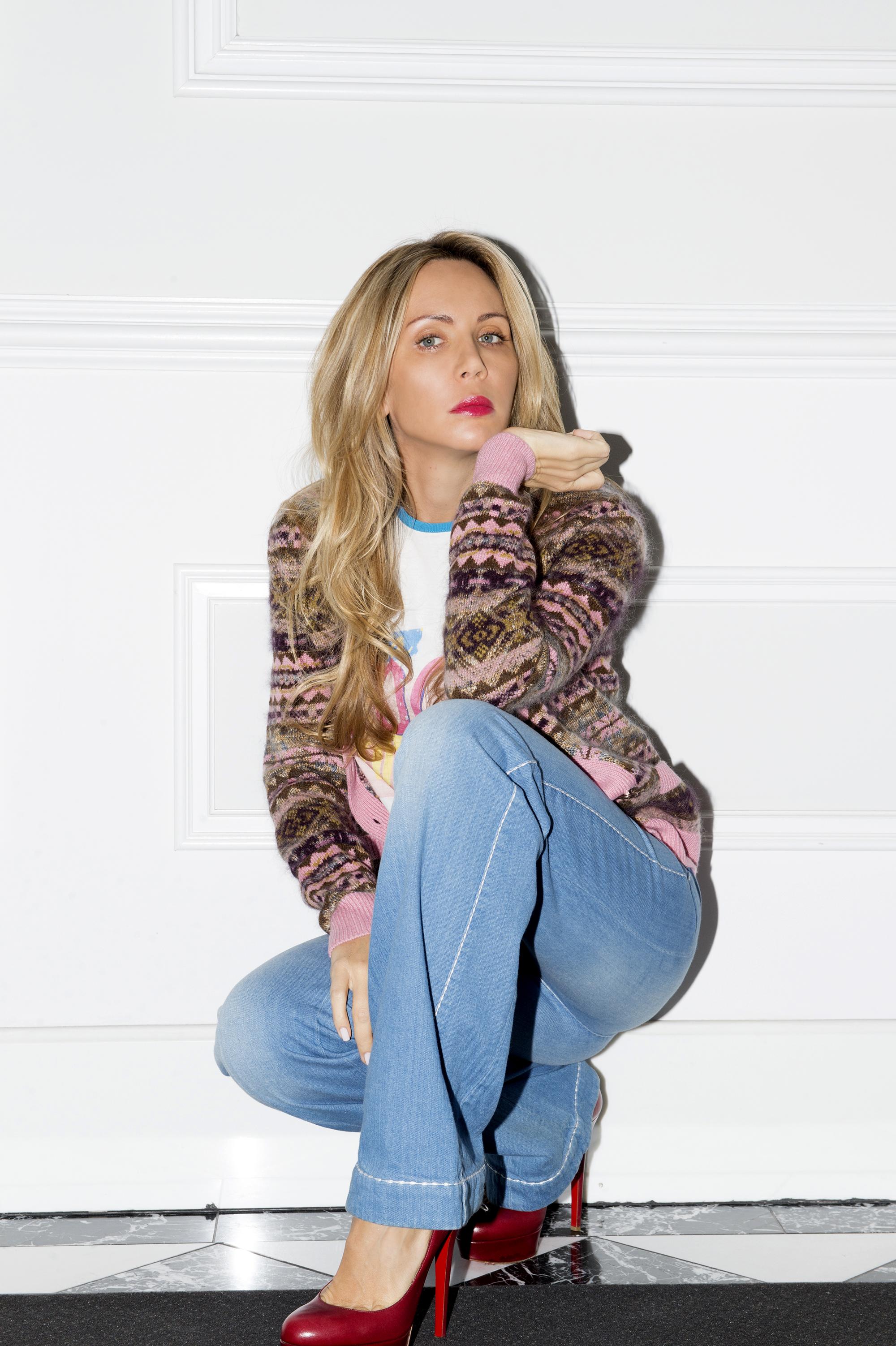 Fashion week winter edition is a time of colorful fur and vibrant leather pants.  However, what most fashion bloggers and fashion connoisseurs did not predict was several inches of snow that quickly turned to brown slush. Before the weather turned from a winter wonderland to black frozen streets I was planning to wear my new spring-inspired Channel outfit.
I paired my wide-legged light wash jeans with patent leather red pumps and my new graphic Chanel tee-shirt. Although I was hoping for warm weather I was realistic with my outerwear and paired it with a grandpa printed sweater. The pink, olive, and brown pattern of the cardigan highlighted the details of the shirt while bringing a winter flare to an otherwise spring look.  This season the runway was lined with what was previously perceived as clashing looks of opposing seasons. However, white printed tees with thick dark sweaters are hitting every runway from Tibi to Chloe.
Although I wasn't able to wear this outfit this week I'm looking forward to putting it on as soon as the snow melts. For now, I don't mind looking through the snow-lined streets with a glass of red wine in hand, peacefully watching the fashion shows from the comfort of my own home. Several weeks go I made the resolution to pair unexpected pieces with one another and bring flare to the sometimes-monotonous New York City streets. I guess I wasn't the only one with that idea—looking at this season's fashion week one can see more conflicting styles that happen to work beautifully than ever before.
XOXO LenLenStyle