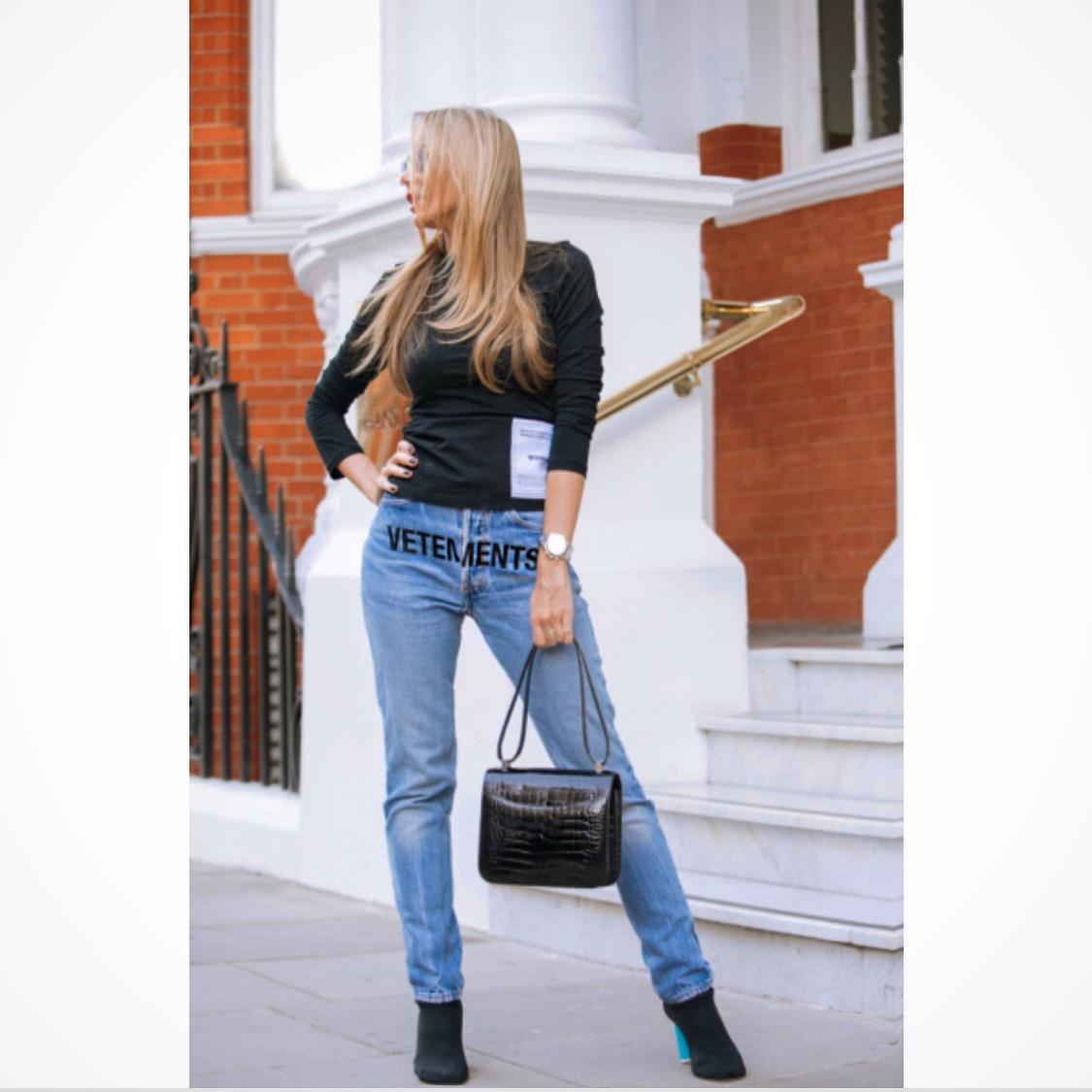 Dear Readers,
The Haute Couture fashion week in Paris came to its end and finalized the new trends and waves of the upcoming Spring 2019. However, today I wanted to talk about young and progressive French brand Vetements that is known to be a "riot against" the fashion rules. There is a great saying that in order to break the rules, you need to know them. The Georgian brothers Demna and Goran Gvasalia, the founders of the brand know the rules very well and use them to create the unusual cloth that is comfortable to wear.
Vetements is pronounced as vet-mahn, and in French means "clothes". The simple name of the brand contradicts the complexity of collections. Demna graduated from the famous Antwerp Royal Academy of Fine Arts and back in 2009 he gathered friends at his apartment to create a "more pragmatic" fashion that would be suitable for the younger generation. All of them had professional experience with famous fashion houses by that time, such as Maison Margiela, Louis Vuitton, Balenciaga, and Céline.
Vetements as a brand was created in 2014 with a rebellious mood against fashionable, as well as generally accepted standards of beauty, harmony, style, and proportion in clothing. The team managed to raise the entire fashionable crowd literally on their ears for three seasonal shows. It is, in fact, a paradox, that the things, which are made from simple materials, cotton, knitwear, denim, leather, or converted from vintage items of other brands, turn out to be the unique pieces and desired clothes for many "stars" and famous fashionistas, who literally chase them.
"It seems that there was a niche of people who wanted just clothes," Gvasalia seriously said in an interview. "At some point, I realized: if I continue what I was doing and will embody other people's" complex "ideas, I will begin to hate my work." The first Vetements collection was presented in 2014. It was dedicated to the passion of the day off. Having no money for the show it was organized in Demna's apartment in Paris. And only the photographer received the payment, all the others were offered to take clothes. The collection did not go unnoticed – Demna recalls that 27 buyers came to see it, however, no investors were found at that time.
Two years later, when Vetements already thundered in France, they re-released that very first collection with the same photographer and model Maud Escudie. However, the collection was not fully presented, since most of the clothes were distributed in 2014. However, the famous "evening hoodie" with too long sleeves, trench coats with strange proportions, battered boots with lighters instead of heels remained. The New York Times called it "fashion with aggressive street sophistication." "It's easy to call us anti because we're a little out of the system," explains Gvasalia. "But we are in the system. We are part of it. We play the game, just play it according to our rules. "
So what can be the secret of the Vetements growing popularity? I believe that the creators managed to grope the hooligan mood that is inherited in the majority of human's personalities. At the moment of fashion mood fatigue, including luxury brands, tiredness from canons, laws and generally accepted standards. This thought and feelings are more common for so-called creative circles, residents of urban jungles, not constrained by the dress code. Of course, after all, putting on an asymmetrical shirt with a sleeve till the floor will not occur with the managers or the secretary at the office. It is rather to the taste of fashionable party people and/or famous singers, freelance artists and/or anyone with freelance creative orientation. Moreover, the designers of Vetements do not overlook the adherents of the classics and offer this segment almost classic thing that necessarily contains some "defect", asymmetry of cut, for example.
From my point of view, clothing brand Vetements has deliberately brutal style. However, it is comfortable and versatile. As well as dresses, sweatshirts can be also transformers, they can be worn in the five or six options, and you can think of your own. The creators say that the structure of the collection is similar to the designer LEGO, things can be combined with each other as you like. Sets of jackets and jeans, sweatshirts and pants, hoodie and tops are mixed in any variants and are unisex. Vetements intends to work in the ready-to-wear segment and does not strive to create clothing for celestials and art-dress haute couture objects.
Collection Vetements Spring-Summer 2019 in Paris was in the theme of – "I dedicate this collection to Georgia," said Gvasalia. "It was extremely easy to work on because all these images would be suitable for a documentary about me."
Features of the Vetements brand that distinguish it from all the others are: overseas cubed; maximum asymmetry; deliberate negligence and absurdity of cut and form; minimalism; plain ordinary materials; some things are derived from vintage items from other brands; small batches, the uniqueness of each thing. It is important to mention, that in today's conditions of market overcrowding with all kinds of brands, including expensive and authoritative ones, to become noticeable and popular in such a short time is an incredible achievement. Moreover, the designer of the brand Vetements clearly succeeded in that. However, whether they will be able to hold their positions and the bar of high quality of things and whether they will occupy the declared niche for a long is the matter of time.
Demna Gvasalia released on the podium couriers from DHL and real people as the models. Perhaps that is how he will go down in history. Yes, and Floral boots and named socks are also their work. I personally love wearing Vetements cloth and for me, it is the reflection of freedom and intelligence. The prices for this clothes are high, however the quality too. Be happy, be Vetements, be you!
XoXoLenLenStyle
Thanks for reading me