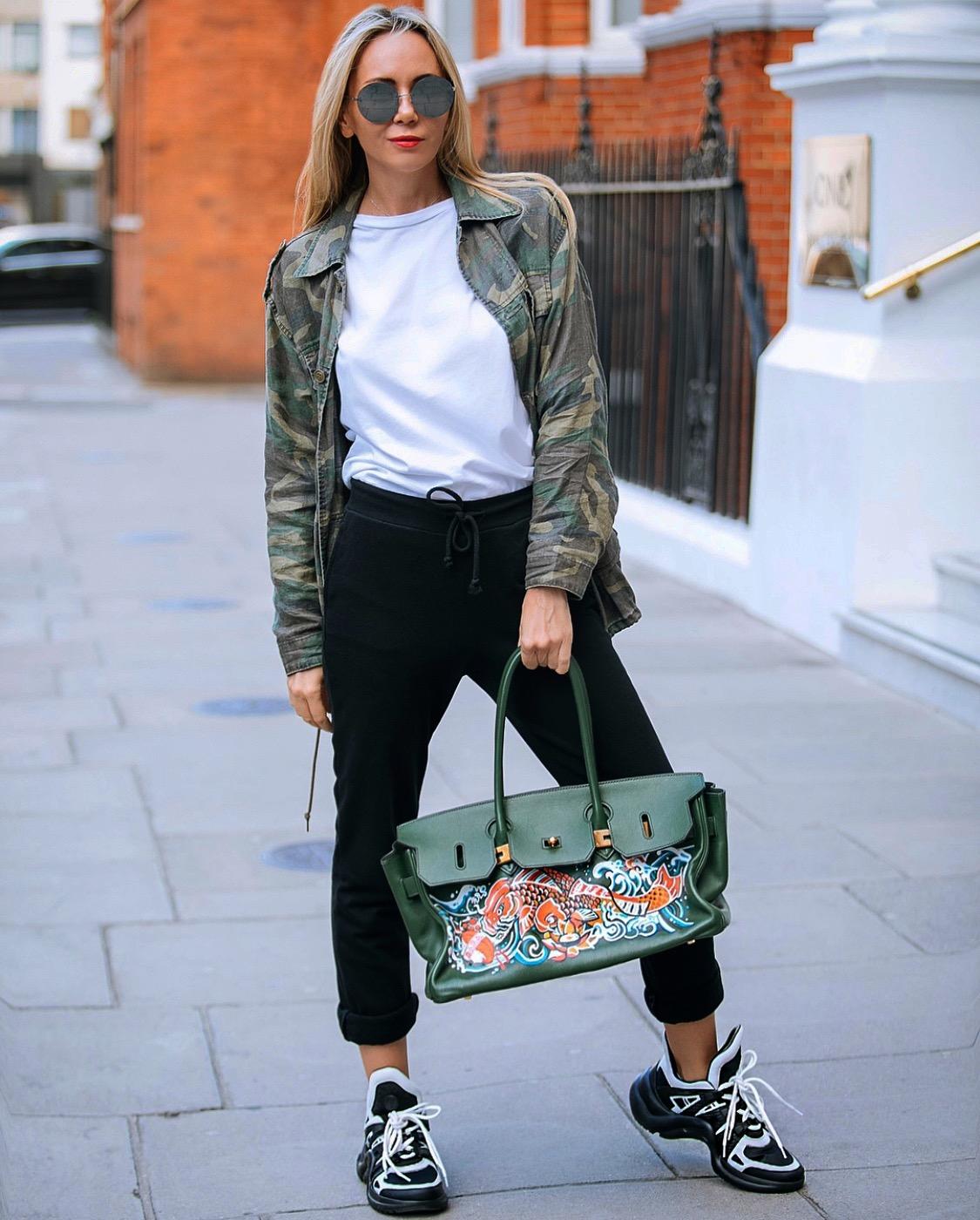 Dear Readers,
While walking through saturated Champs-Élysées street I was enjoying the feeling of being in the heart of the Fashion industry. Paris is the origin and the motherland of style; most of the names that we know today have been born and/or reborn here. Most of the terms and definitions in fashion are also French. I was thinking that it would be interesting to discuss the meaning of the most misused and abused terms as haute couture and prêt-a-porter; do we really know what they mean and what is the difference among them?
At first glance, the answer seems obvious and simple: prêt-a-porter describes the ready-to-wear cloth and haute couture describes the exclusive pieces. However, it is not as simple as it seems to be. There are 3 core differences that can be interesting for fashion beginners and connoisseurs to know. They are production process, sales, and runway shows.
From French, prêt-à-porter means "ready-to-wear" and it is casual high-quality clothing made in industrial settings. These are the models of clothing that are produced in large batches and sold in small boutique stores belonging to the fashion salons "high fashion "and large department stores. Those models are created outside the fashion showrooms and are meant to be available for a wide variety for customers and not necessary for the mass production. These collections are made for many customers of different sizes. While they range in price and quality, the overarching characteristic is that these collections are designed within the bounds of standardized sizing. These pieces are not meant to fit perfectly or require a tailor. They simply fit the majority of people fairly well. Previously, they were called confection (ready-made dress) and the fashion of the season is pronounced in them. In simple words, prêt-a-porter is the ready-cloth made in series at the factories, which reflects new trends of the upcoming season.
In French haute couture means high sewing, stitching skills – the art of high-quality sewing. This clothing is unique and each piece is the creation of the author or so-called artist. It is as if he/she would have painted a portrait/picture and/or formed a sculpture. It is produced in one size for a particular person taking into consideration individual physical characteristics. In fact, it is an exclusive author's work of only one copy and 80% -100% handmade. Moreover, haute couture clothing has practical and mainly artistic value.
The concept "haute couture" was founded in the middle of the XIX century. From that time it began to appear in the first fashion salons and used by the first fashion designers. "Haute couture" fashion owes its look to Charles Frederick Worth. In 1858, young English fashion designer opened his Model House in Paris and distributed the collections by seasons. After Worth, the names that left a deep mark in the history of "high fashion" are Poiret, Coco Chanel, Madame Vione, Madame Schiaparelli, Christian Dior, Andre Kurezh, Guy Laroche, Yves Saint Laurent, and many others.
Haute Couture pieces are of the highest quality. As such, this level of quality results in high prices and high-end customers. In other words, Haute Couture clients are generally in the top percentile of wealth, as Haute Couture is the uppermost one can pay within the fashion industry.
Haute Couture houses create a collection twice a year – every summer and winter seasons. These assortments often set the stage for future fashion trends within the Prêt-à-Porter collections, as these collections often take inspiration from high fashion.
Haute Couture houses are committed to present collections twice a year of at least 35 pieces, both day and evening wear. They are presented every 6 months, half a year in advance. For example, now the spring/summer 2019 collection of an Haute Couture house is presented in Paris, while the Winter collection will be presented in July 2019. Haute Couture shows are artistic spectacles. With elaborate sets and invite-only guest lists, these shows are as exclusive as the Haute Couture pieces themselves.
Prêt-à-Porter is usually available twice a year. Those collections are more often available pre-seasonally, catering to climate and economic changes and are not made to order. The rate at which fashion companies are able to produce Ready-to-Wear collections varies from Haute Couture in that Ready-to-Wear collections are produced at faster rates, in higher quantities. While they may be of high quality and take inspiration from Haute Couture lines, these collections lack the exclusivity of Haute Couture. Consumers could find these pieces for example in retail or online shops.
Prêt-à-Porter fashion shows are presented one year in advance; for example, the Winter 2018 collection was presented in Winter of 2017. Haute Couture brands, such as Chanel and Dior, often present a Prêt-à-Porter line. These collections are presented during fashion week, a period of time when every name in fashion gathers in specific cities. The most famous of these weeks take place in New York, Paris, Milan, and London. Prêt-à-Porter shows are often elaborate and artistic as well, with exclusive guest lists for celebrities, press and fashion bloggers.
I believe that it was informative for you to know the difference between those vital fashion terms and thoughtful of them will contribute to the understanding of the fashion industry overall. Be fashion, be Paris, be couture!
XoXoLenLenStyle
Thanks for reading me