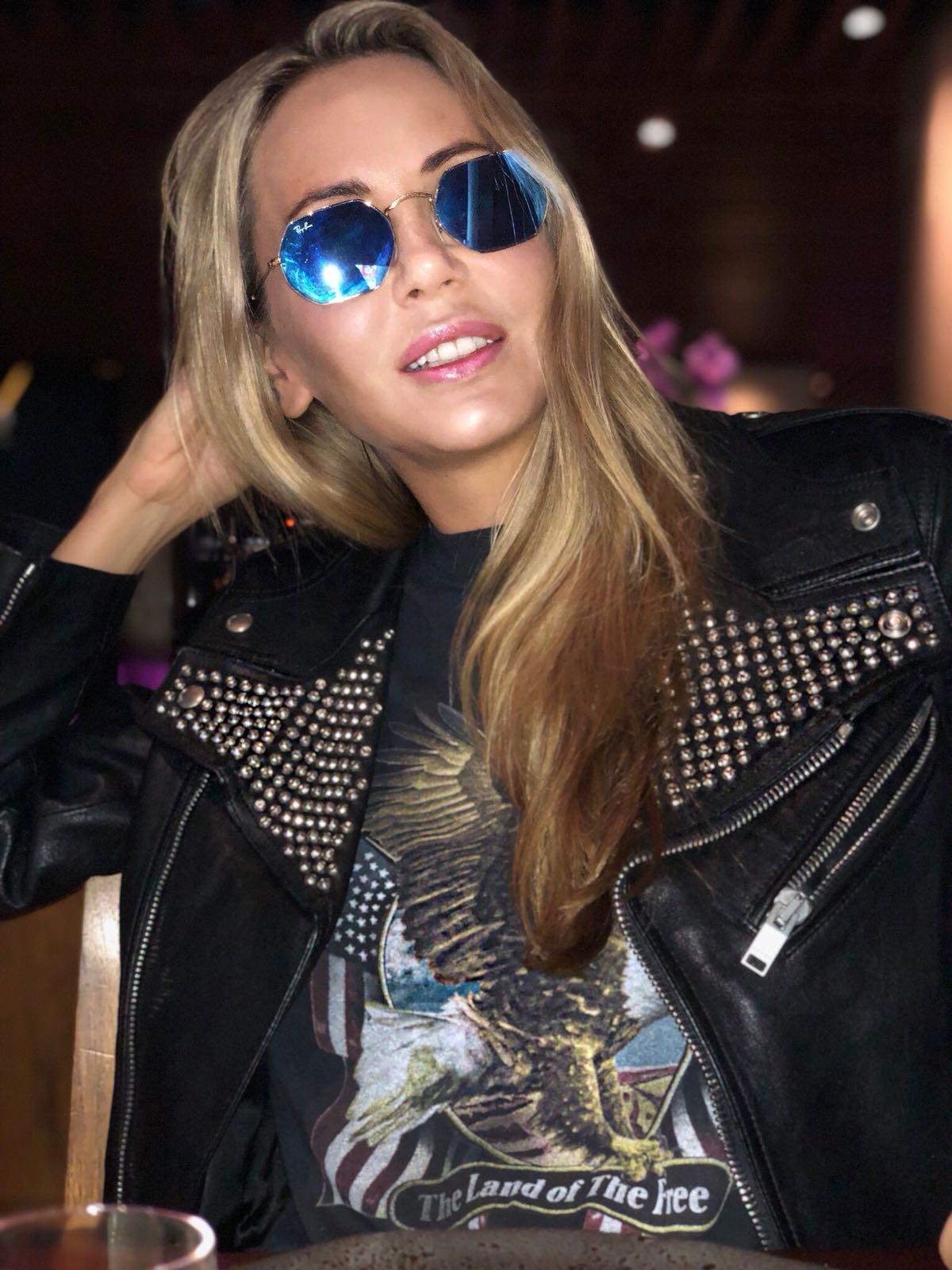 Dear Readers,
Isn't it that most of the times, the weather is the main factor that influences our mood and the way we are dressing up? Unless you are so organized that you are preparing your cloth in advance by creating a set, ironing and matching it. Moreover, nowadays many options to get ready fast and effective depending on the circumstances and preferences exist. Starting from having base wardrobe organized according to the weekdays and ending up with spontaneous solutions. Nevertheless, it is vital to have adjustments according to the environment and modern trends.
In previous articles, I have described the diverse and general tendencies for all type of cloth. However, today I would like to talk more about jackets, which is the core of many autumn looks. Variety of colors, styles, textures, and accents add a new touch to this practical and warm item. Due to its inherited democracy, universality and convenience jackets gained a great popularity. Fashionable jackets can be well combined with jeans, skirts, trousers and dresses. They are a good match both with romantic looks and business outfits, sports chic and smart casual.
Moreover, autumn 2018 can be characterized by a great emphasis on classic types and styles of jackets. They are the same parks, aviators, bombers, bulky blown jackets, etc. Designers and almost all fashion houses gave the jacket a considerable amount of fresh details and creative innovations in their collections. Fresh ideas are embodied in unusual decors in the form of rivets, snakes, fur trim, appliqué motifs and contrasting embroidery, which is represented by amazing patterns of the plant world.
As to the colors – sober shades that are common for the cold season are at the peak of the fashion. The abundance of black, brown, blue and gray is greatly mixed with catchy shadows like violet, dark fuchsia, apricot, mustard color, and khaki (military green). In addition, contrast combinations are very popular in the sports' jacket segment.
Realization of the most ideas became possible by the expansion of textures used. Jackets made from suede, synthetic fabrics, cozy knitwear, and dense cotton, elegant tweed and wool textures, iridescent velvet and valor, brilliant satin, denim, and universal water-resistant materials.
In addition, one of the most liked by the majority in 2018 is the classic leather jacket. So I am inviting you to take a closer look at the diversity and the most significant trends in this segment of the fashion industry. The classical leather is used due to its practical, versatile and universal characteristics. More to say this season leather material is extensively utilized by latest fashion developments and became an undeniable triumphant of the world's fashionable events around the world. The most significant styles of the new season are short, straight-fitting straight-cut jackets, and classic jacket-coats, long trench coats, and unusual jackets with a smell. The leather skin can be both soft fabrication, and rough-textured, the rule is only one – the actual jacket should be matte and not of lacquer models, which are not in style in 2018. Designers like decorative elements like unusual zippers, rivets, fur and textile printed inserts. This season, collars-racks were finally replaced by small, conversely and/or voluminous turn-down collars. However, most jackets traditionally are made in black color. That emphasizes the cut of the product.
Another trend is the use of rivets. This decorative technique profitably emphasizes the texture of the skin and creates a glam rock look. Designers have decided that the glamorous brutality is what the active female representative lacks today. Therefore now we have a choice from the numerous jackets decorated with metal rivets. This season in the trend classic rivets on the collar of the scythe, large metal elements located at the seams of the product. As well as many small rivets covering most of the jacket and forming a pattern. This tendency is represented in the latest collections of Gucci, Markus Lupfer, Nicole Miller, and Yigal Azrouël.
However, it is important to notice that masculinity of this jacket should not become the only with jeans combination. Jackets with rivets can and should be worn at the office look with trousers and laconic shirts, adding to romantic images with delicate dresses and with the luxurious party outfits.
I have briefly described the main jacket trends if autumn 2018 and it is really up to you to choose what you prefer classical leather, pea, floristic and/or rivet jackets. I believe that it will keep you warm and comfortable. Seize the moment and enjoy your life!
XoXoLenLenStyle
Thanks for reading me