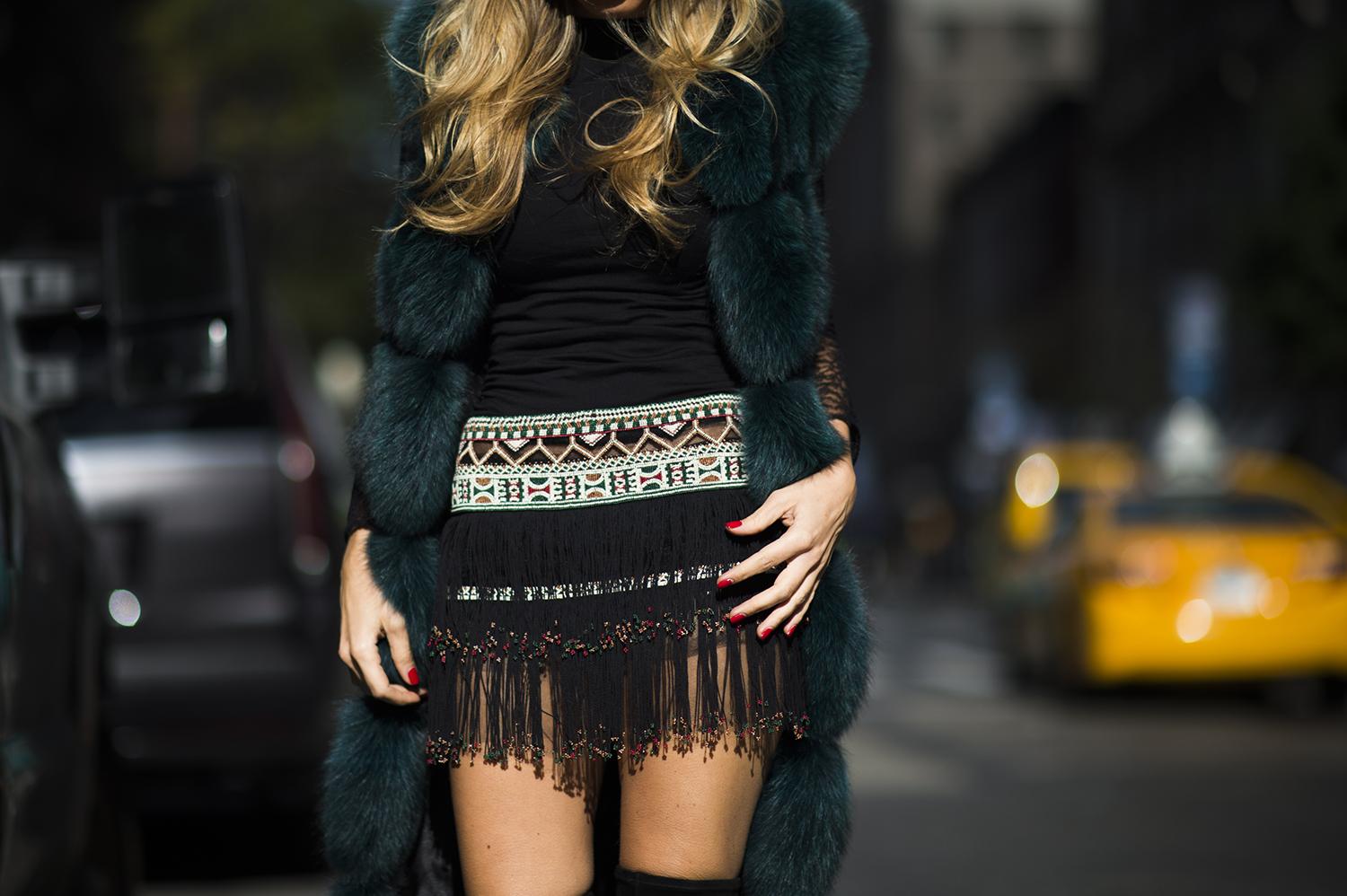 I'm about as far from being a country girl as Texas is from New York but that doesn't mean I don't like my occasional hint of Western Flare. Westernware is a trend that has been coming at the fashion world full force and it is here to stay. Brands such as Mary Katrantzou, Dolce and Gabbana, Coach, and Valentino have been adding subtle (and sometimes not so subtle) western details such as fringe, colorful beading, and accessories that are typically associated with cowboys in their fall 2017 collections.
One of my favorite Westernware skirts is by Valentino. The top red, brown and emerald geometric detailing creates a beautiful border between the black suede canvas of the skirt. Then, the multi-layered strings of beads and fringe create a modern silhouette of an otherwise traditional skirt. To elongate my legs yet not take away from the details I choose to pair it with thigh high black boots. But, because at the end of the day I'm still a city girl at heart I needed my teal fur coat to balance out the colorful western print of my fringe skirt. Black boots and fur are always a great way to either mute the vibrancy of an outfit or add a touch of flare when needed.
Effortless loose waves and a bright red mani were the perfect finishing touches to my western inspired ensemble. If you want to spice up your holiday wardrobe with Western inspired pieces I would recommend Isabel Marant or the new Coach collection for pieces that may push you outside of your comfort zone but not take you over the "boarder".
XoXo LenLenstyle