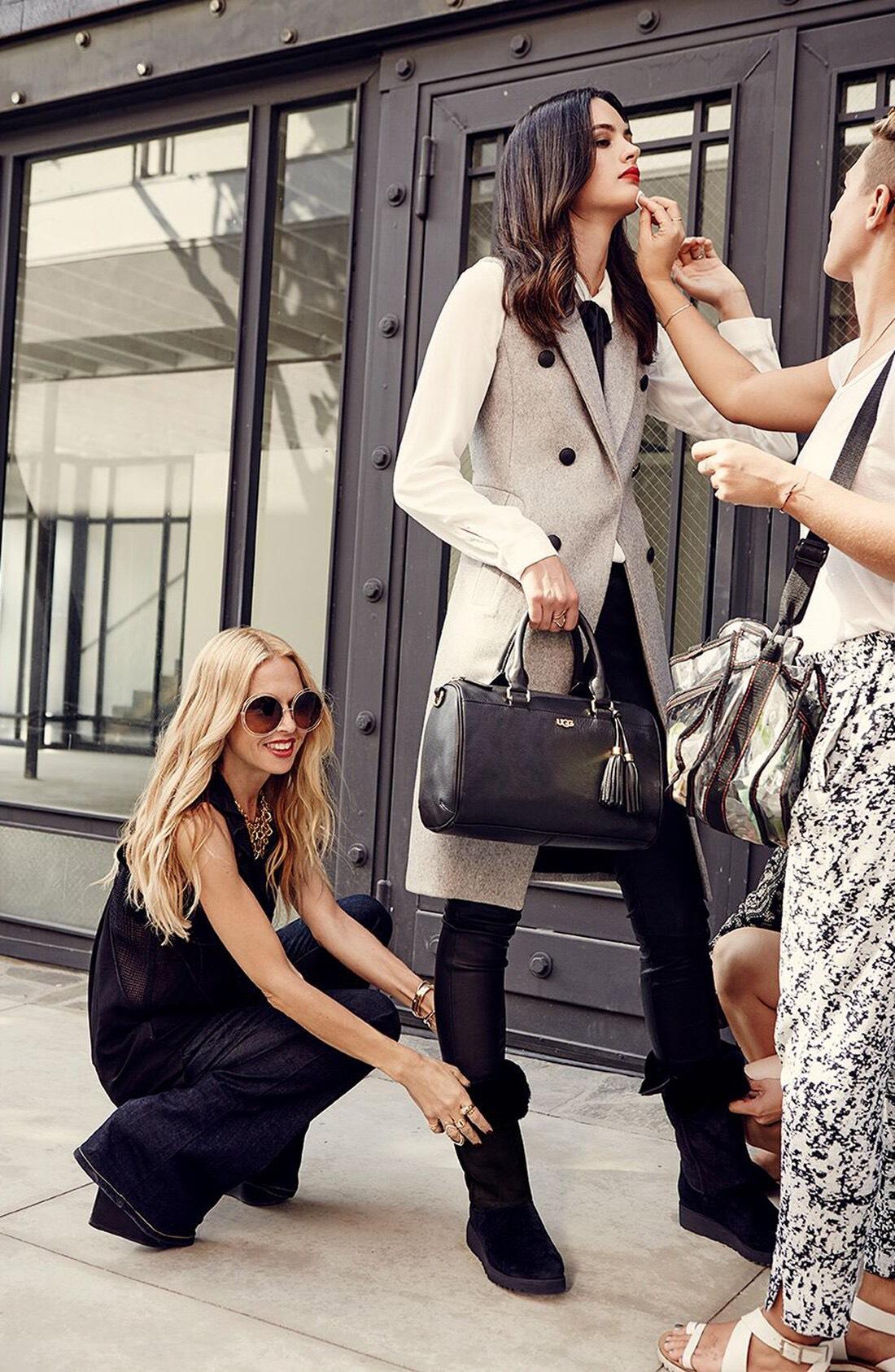 New York endured one of the largest accumulations of snow (short for #1 by 0.1 inch) in history over the weekend! It made for a very cozy lock-in complete with Journelle pajamas, red wine and endless Netflix. And while it was beautiful coming down, we are now left with a big 'ole mess — and a big 'ole mess always equals a fashion challenge.
While it is rare, there are times when fashion must bend to Mother Nature. And this would be one of them. With slush and salt on every corner creating treacherous conditions my beloved high heels must be temporarily shelved– a slip-and-fall is never en vogue — not to mention avoiding potential damage to my favorite pairs. So, we, fashionistas call on our creativity and search for the perfect balance between style and practicality.
Enter: the UGG boot. For ages the comfy shoe had been cast off the "DO" list but if the current glitterati have anything to say about it – they are back baby 😉 Everyone from top models, Kendall Jenner and Alessandra Ambrosio to my favorite risk-taker, Rihanna, are rocking them.
And while I have always been the kind of girl to choose fashion over function, I am seriously digging this comeback, especially in the Black Classic Short as seen here on Rihanna. The short allows ladies of all heights to still keep a long silhouette in the leg while the black shade minimizes the bulkiness of the shoe. Either way I am happy to embrace the fun and foot-friendly trend! If the weatherman is right (because they always are) we're gonna need to keep these handy.
P.S. they are currently on sale 😉 Happy snow-shopping!
LenLenStyle XoXo