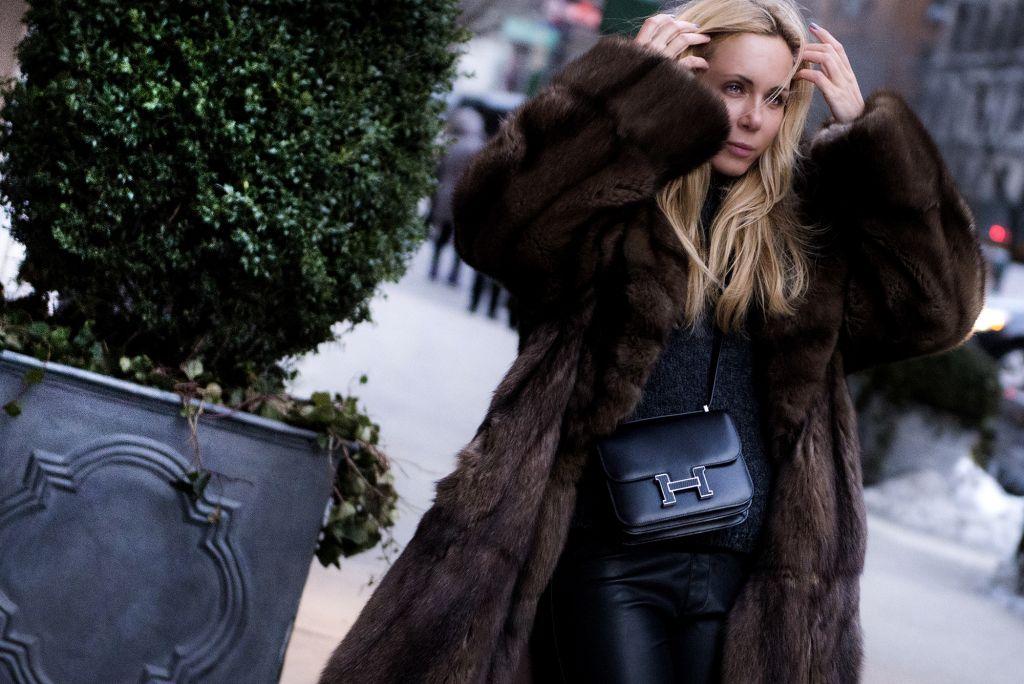 No matter how cold you think winters are in your own town, New York winters take the phrase "cold weather" to an entirely different level.  During the rest of the year, New Yorkers are famously fashionable as we all know.
Luckily, there are plenty of wonderful stores in New York, offering probably the best shopping experience in the world but,we can't waste our time so we need to put the right outfit since the morning.  Desperately trying to assemble the proper gear,choice of essential New York winter look that keeps me warm. Winter is one of the most spectacular time to be in the Big Apple.
I am from Moscow, so I have had plenty of experience with cold weather. Dress in layers is my tip number one. Layers means clothing that accommodates other clothing to keep your body warm in cold weather, whether you are going to stay inside or go outside.   Proper winter dressing means three layers:  wicking, insulating and protection.
The first layer is what is called wicking: This is the layer worn next to your skin, usually consisting of  thermal underwear made of a synthetic , usually polyester,  fiber that has "wicking" power. This means the fibers will wick (move) moisture away from your skin and pass it through the fabric so it will evaporate. This keeps you warm, dry and comfortable. Silk is good, as is cashmere and is a natural fabric that has wicking abilities.  Wool also is good. While the polypropylene layers are important, keep in mind that wool offers added protection to stay warm because, even when wet, wool will keep you warm. The wicking layer should fit snugly (not tight) next to the skin in order to effectively wick moisture. Comfort is key for the insulating layer. It should be loose enough to trap air between layers, but not so bulky that it restricts movement.
THE SECOND LAYER is called Insulating layer which includes sweaters, sweatshirts, vests and pullovers. The purpose of this layer is to keep heat in and cold out, which is accomplished by trapping air between the fibers.
THE THIRD LAYER is known as protection layer or exterior layer. This is generally outside clothing such as coats, jackets and pants, hat, gloves, etc.  They serve as your guard against the elements of winter. They should repel water from snow, sleet or rain and block the wind, while also letting perspiration evaporate. For jackets and coats, goose down is the warmest insulation for its weight, and the higher the "fill" number, the better it insulates. Don't let the down get compressed or it will loses its insulating ability.  A nice fur coat isn't a bad investment either) I'm partial to fur coats and jackets as well as hats, as there isn't anything much warmer.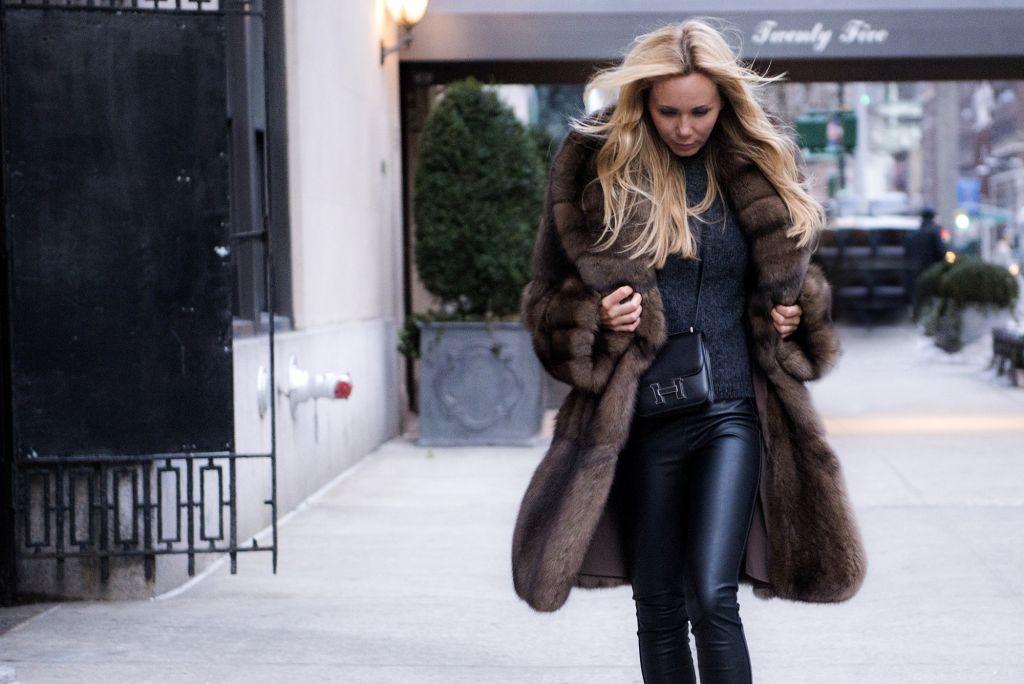 Photos by Egor Tsodov
I am wearing
Sweater  Valentino 
Legging Uniqlo
Bag Hermes
So stay warm and keep moving)xx