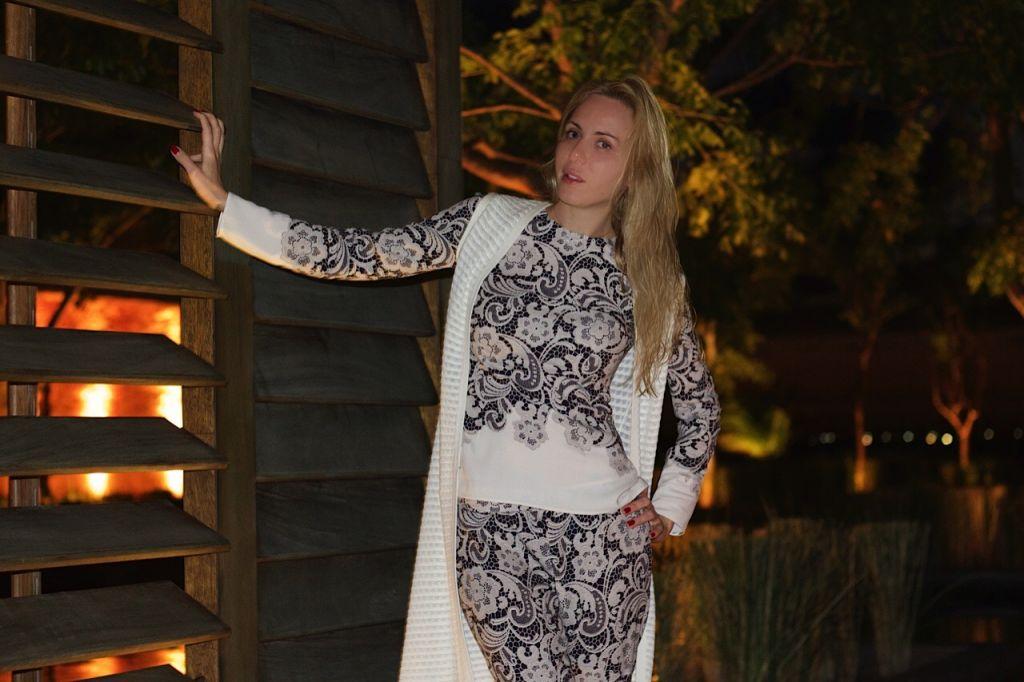 I love the holidays , but admit it- in the middle of winter , a stretch warm sand sounds pretty good! This resort is super casual and relax I will make a special post about it at the end of my trip…)
The day I'm spending by wearing the swimsuit.
No make up all natural and healthy pure paradise to rest and recharge myself .
As for myself , I would finish my day by evening work out and massage, but I do have a kids so can't skip dinner….
What to wear … ? always the same question ))) the best solution for this evening is Dolce Gabbana !). Actually this kind of outfit  is the best buy for myself , as we can easily transform for any occasions.  Adding to it accessories and heels we would look very dressy .
Multi-print patterns don't have to just be paired with neutrals. Pair these pants with a top that's the same color as any of the hues on the pants, and you'll look fresh and put together. Add a blazer for a sharp look.
I am wearing this Dolce Gabbana outfit with my favorite flippers Hermes
Thank you for reading me and asking me your questions and giving me subjects for my next articles .