I'm now the proud owner of a shiny new piece of clothing (or two) from one of the most talked about designer collaborations ever. Wondering exactly how to wear H&M x Balmain. Because, let's be honest, these pieces are not exactly casual. They are pure fashion! And hey, if you snagged a piece of this gear, you're one of the lucky ones, so my main advice is this: wear it with pride, girls and boys.
With holiday party season coming up, there will be plenty of dressy occasions where this Balmain garb is totally appropriate. For more everyday wear, however, I recommend pairing an H&M x Balmain piece with something very understated. I know the models load up and wear Balmain everything, but that's not actually practical on a daily basis unless you are Kendall Jenner. Although, if you're feeling the Jenner vibe, more power to you.
Here are ways to style your new pieces for an average day, so you can get more bang for your buck. Items such as black turtlenecks and simple shoes will really allow the #HMBALMAINATION pieces to shine, and, after all that you went through to get them, that's probably what you really want. Enjoy your fabulous new clothing!
Fur Vests are so stylish and… they do keep you warm like a real one ) During the holidays season somebody can always pour a drink on you by accident , your jacket will still stay in perfect condition.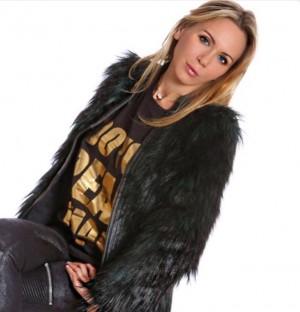 XoXO LenLenStyle