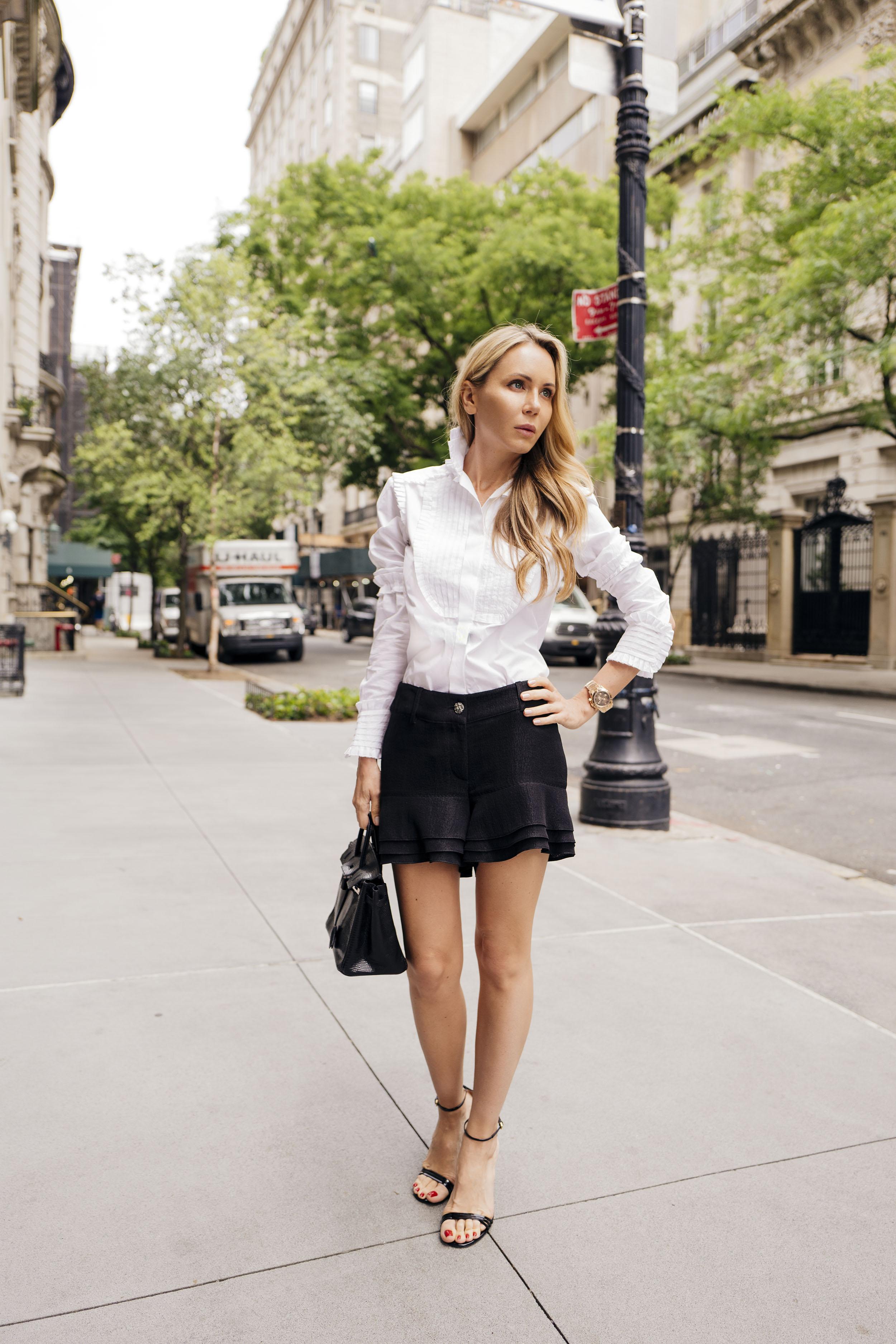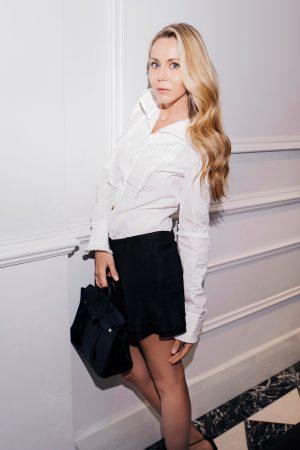 Dear Readers,
Today I would like to talk about simplicity that I love in cloth. As you have noticed already I do not like many accessories not more than 3 at a time and when I choose the colors they are mainly homogeneous. The classic and opposite yin and yang colors becoming paired once matched together.  Despite the fact that fashion is constantly moving, this season as in previous oppositional combination with the new force captured thedesigners' mind. That is widely represented in all collections of the most feminine brands in the world and leading Haute Couture shows: Chanel, Hermes, Gucci, Versace, Herrera, etc. Moreover, some stylist and so-called fashion theorists unanimously declare the black & white gamma to be the basis the wardrobe. As well as everything else should be used just as an addition and/or for the accents. There is no doubt that this type of grouping looks elegant and spectacular and also appropriate both for the office and evening code.
I would highly recommend B&W mixture in case you do not know what to wear for any occasion and/or you prefer business style in cloth. Start playing with the contrast of traditional "white top-black bottom" combination. Here there is a place for experiments – for example, a white bottom and a black top. Change places as you like, but such an ensemble is always relevant, and most importantly, it is appropriate in any situation. Therefore, wearing such an outfit for work, in the evening you can fully supplement it with a bright accent and go on a date. In addition if the top is simple you can add a butterfly around your neck in the spirit of Marlene Dietrich and you will become the main focus and attention of others be it the evening or casual event. T-shirts of a men's cut are best for skinny girls and woman.
B&W prints are so-called goose-paw us widely used by designers as well. So a jacket with a similar and/or alike print will create the image of Coco Chanel era and you will look stunning. By the way as you can see from my outfit the fashion house of Chanel is honoring the traditions and the new collection is the true demonstration of it. Chanel is experimenting and models are becoming more and more artsy and sophisticated contradictory to classis and business dress variants.
In case you feel like going retro, I would recommend B&W classic "pea dress". Moschino house had it in the collection in the previous season and similar outfits are now in the trend again. I would recommend (of course taking into consideration your figure type) you to buy a lush skirt B&W "pear dress". So it would be appropriate to wear lacquered black sandals or slippers with it. In addition you can wear socks (capron fabric) under your shoes that would complete the style of the desired image.
B&W square is another classic combination. You can wear skirt/trousers of that type and leave the top neutral like black top as an example. In general, as previously mentioned almost all combinations of black and white belong to the classics. However B&W ensemble can have an avant-garde look too. It all depends on the style and the usage amount of these two colors. For example maxi dress with a"dolmatinets print"will be considered as eccentric look. Another trendy color is the zebra. Put on a jacket and/or the trousers with a goose paw print. As well as adding accessories to the tone, like Lady Gaga does, will dissolve classic touch.
When I do not know what to wear my choice is B&W dress! However please remember that:
1)
B&W
are better to combine in unequal proportions
(one color should prevail);
2)
Do not think that black will hide all the imperfections of your body.
Sometimes an unfavorable model of black color can
worsen
the si
tuation, highlighting all that you
wanted to hide;
3)
B&W
prints
can be graphic and floral. In
the first case the silhouette requires the
greatest
brevity and with the second variant
a more romantic and easy cut is allowed
;
4)
For thos
e who consider a B&W combination boring
but must
wear strict costume in the office, I would recommend using juicy accents.  F
or example, a bright
scarf
, brooch, handbag or blouse of expressive shade.
As any Russian, I love black and believe that with the white combination it is perfect and suitable for almost any event and dress code. A vivid and effectual output in B&W is guaranteed to you! Be smart; be bright wearing B&W!
Happy Father's day!
XoXoLenLenStyle
Thanks for reading me