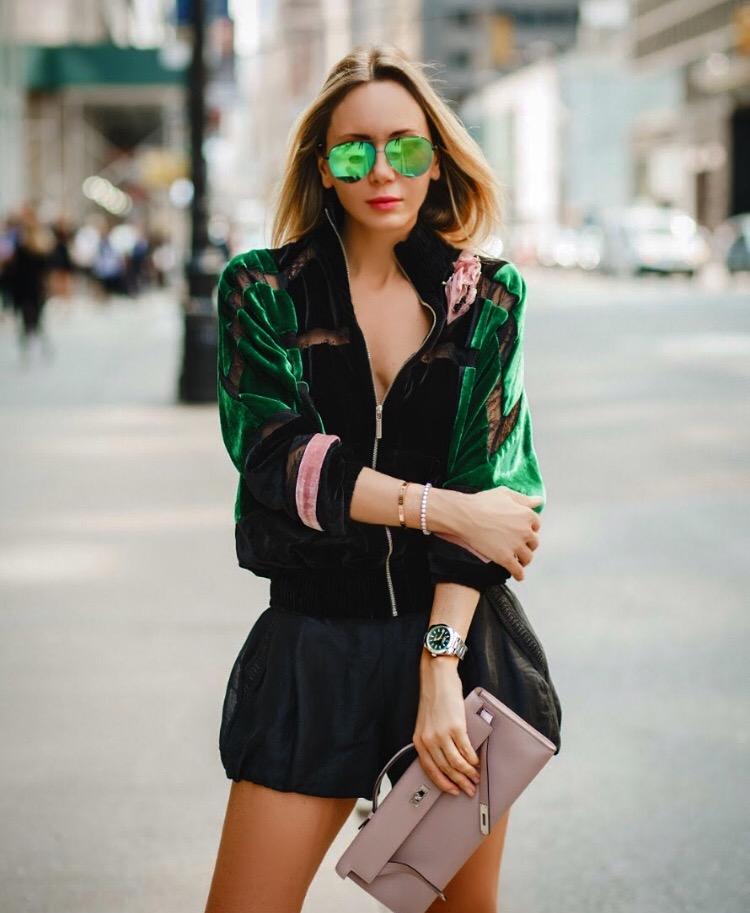 The true beauty and workmanship of a garment is very hard to show on pictures. Therefore, the way you pose and how the light hits the outfits is crucial in reflecting how the clothes looks in real life. While looking through my pictures you'll see that I very rarely stand in a cold stance and look directly at the camera. In fact, many times I am walking, and the movement of my steps affect the appearance of the clothing. Other times, I am looking down at the ground and my face is away from the camera. This shows the delicacy of the details on the clothes and the pleats on the dress (for instance) shows how the dress truly fits, rather than looking at the fit on a model or mannequin.
I also think that the background of the image impacts how the clothing looks. For instance, bright backgrounds such as the park or the sunny beach have a different affect than grey concrete streets. For all outfits that you post online I would recommend making sure that the background of the picture compliments the outfit. For instance, a beach cover up on the streets of New York doesn't jive, so why do it? When focusing on the actual outfit, rather than were you are wearing it, I would suggest having a simple background rather than something with many details.
When the background is overwhelming it takes away from the clothing itself. As I've been developing my blog I've learned more and more about how clothing looks online and how it often doesn't look the same in person. Therefore, I try to show the clothing in motion and in scenarios that it would likely to be worn. The natural light only enhances an already beautiful piece of clothing, so if you're starting with some exquisite all you can do is go up from there.
thank you for reading me
XOXO LenLenStyle