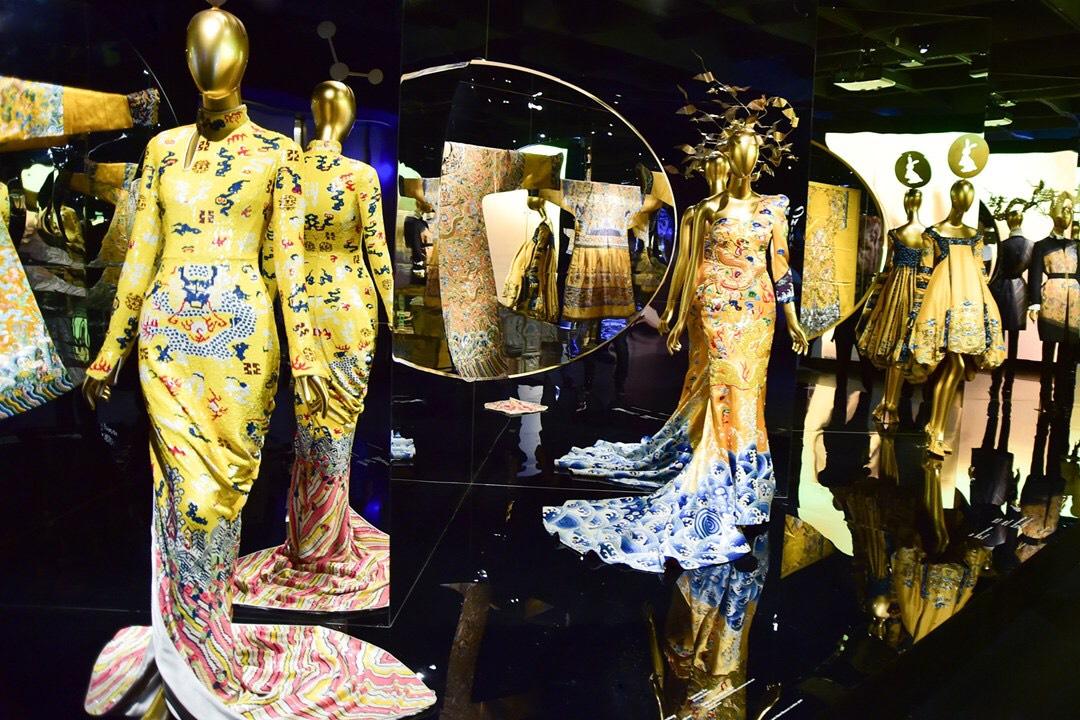 As Fashion Week rapidly approaches, every PR company and fashion house is abuzz. For us lucky local spectators who selflishly enjoy a week of glamor, quick Uber's between shows, and artful wardrobe changes – NYFW represents something more.
New York is a fashion capital all year round.
While awaiting the coming parade of models, camera flashes and fast-talking publicists, let's take a look at some of New York's Fashion Landmarks – some iconic, some a local New Yorkers' secret.
Metropolitan Museum of Art Costume Institute
Featuring an extraordinary collection of 80,000 costumes and accessories from around the world, a visit to the MET presents far more than Van Gogh's visionary sunflowers. Including pieces that date back to the 1600's to the timelessly relevant designs of 1920's Chanel, watch as centuries of style pass before your eyes.
Created in 1937, though catapulted to its spectacular current incarnation by Diana Vreeland thanks to her curation and consultancy between 1972-1989, it's an unmissable Rosetta Stone of fashion history.
1000 Fifth Ave.
212.570.3908
metmuseum.org
Historical Garment Center
Dating back to New York's second wave of European immigration in the 1920's, the Garment District – located from West 35th Street and West 41st Street, between Fifth Avenue and Ninth Avenue – was America's epicenter of high end fashion production. The employment of thousands of new American women as seamstresses (who largely hadn't worked prior) played catalyst to a new era of American feminism and female self-empowerment.
Though the sewing room factories of 1930's New York have long been replaced with office and storage space, dozens and dozens of wholesale textile and finishings shops remain, dotting the architecturally unchanged neighborhood. They provide wholesale materials for thousands of New York based designers.
Have a peak behind the scenes and let your imagination reel – the flashing lights of NYFW literally begin with a stitch of thread bought on 38th Street.
Barbara Feinman Millinery
A local East Village secret, Barbara Feinman Millinery is a hattery which employs the use of 100-year-old sewing machines and antique hat making tools. Feinman studied English at Vassar College, and later took up the craft after taking a millinery class at FIT in her 40's.
Her inherently feminine styles include cocktail hats with veils, hats of the film noir aesthetic, and hats featuring feathers and leather-applique. If whimsical, impeccably designed, hand-made millinery puts a smile on your face, head downtown to 66 East 7th Street. 212.358.7092
Luxetailor
Everyone has their favorite neighborhood tailor / dry-cleaner. But where do you go to better fit your vintage Dior blazer? To hem a pair of trousers too rare to risk?
Located on a block not far from Holly Golightly's fictional pied-a-terre in Breakfast at Tiffany's, Luxetailor provides some of the highest quality hand-tailoring and custom work in New York. Restyling, alteration, custom shirting featuring fabrics from Loro Piana, Maison Valentino and more, Luxetailor is a luxury boutique in itself.
20 East 68th Street
212.759.6004
Thank you for reading me )
LenLenStyle XOXO